Newspapers to move to smaller size and outsource print to Trinity Mirror as part of three-year cost-saving plan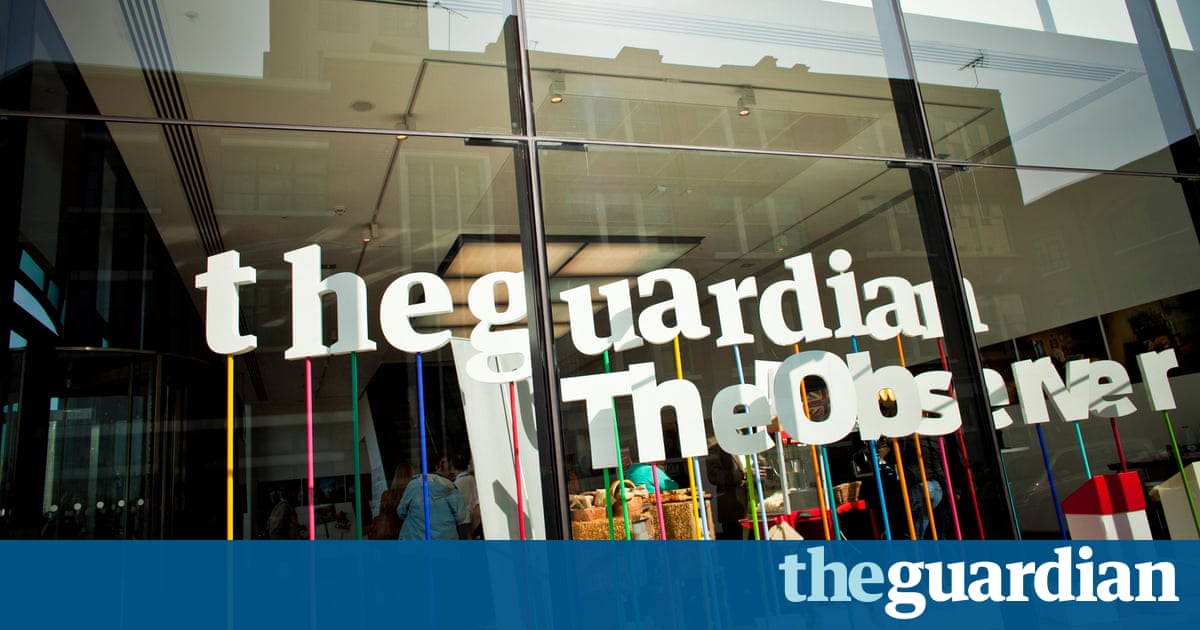 The Guardian and Observer will relaunch in a tabloid format next year as part of a three-year plan to break even in their finances.
Guardian Media Group( GMG ), the mother company of the Guardian and Observer print and digital industries, has decided to move from its Berliner newspaper format to the smaller sizing as part of a major cost-saving drive.
The Guardian has signed a contract for Trinity Mirror, publisher of the Daily Mirror, Sunday Mirror and Sunday People, to publish the titles from early next year.
As a outcome, GMGs three specially commissioned 80 m printing presses in London and Manchester will be sold or scrapped, a move affecting about 50 roles.
This is an important step in our three-year transformation scheme, told David Pemsel, the chief executive of GMG. More people are reading and supporting our journalism than ever before, but the print industry continues to evolve, and "were supposed to" evolve with it. We plan to continue the Protector record of producing bold, brilliantly designed award-winning journalism.
The move has been prompted by a number of factors including continuing sharp autumns in the print advertising market and the rising cost of publishing newspapers as consumers move towards digital media. This has been exacerbated by a slowing in digital revenue generation as Google and Facebook hoover up the lions share of the online advertising market.
The Guardian and Observer started publishing in the taller, slimmer European-style Berliner format in 2005, the UKs first full-colour national newspapers.
The Berliner is a beautiful format which has served our readers brilliantly for 12 years but we know that it is our award-winning, quality, independent journalism that our readers value most, rather than the shape or the size of the newspapers, told Katharine Viner, editor-in-chief of the Guardian. We are going to create a new-look tabloid Guardian and Observer that are bold, striking and beautiful and which still contain the agenda-setting journalism for which were renowned.
GMG has already paid off outstanding loans on its presses. The move to outsource is expected to generate millions of pounds in savings annually.
The Guardian managed to reduce operating loss from 57 m for 2015/16 to 38 m for 2016/17 and boosted its cash funds to more than 1bn by selling its remaining shares in the events and business media group Ascential, proprietor of businesses including the Cannes Lions advertising festival. The scheme is for GMG to break even, or at least for losses to be at a sustainable level, by April 2019.
The Guardians average circulation in April was 154,000 compared with 341,000 in the same month in 2005, when the titles started printing in Berliner format, meaning over the years the presses have become increasingly expensive to run.
Make sure to visit: CapGeneration.com