More than 100 Filipinos live 15 miles from one of Beijings most ambitious island bases in the South China Sea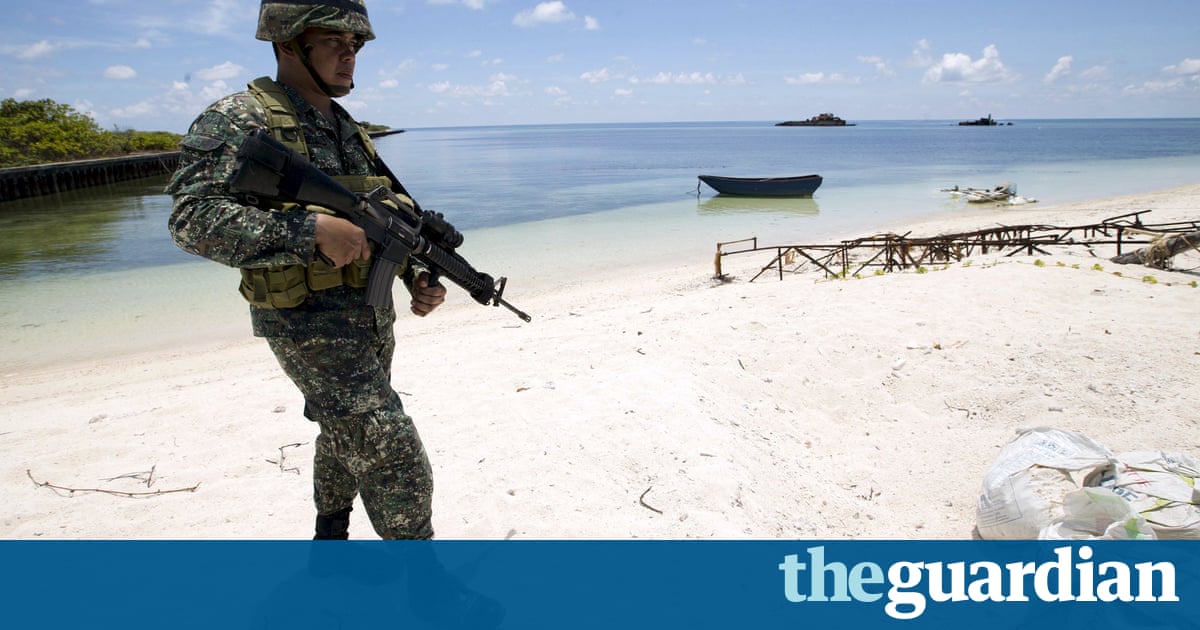 On the horizon, the azure sea water stops and the white, concrete structures of the Chinese military base rise up.
Sometimes we get nervous because we are only civilians. If they invade the island, they can harm us. They can do whatever they want, tells Romeo Malaguit, a fisherman and father of two, who lives on the nearby Philippine-claimed island Thitu.
Locally known as Pag-asa, entailing hope in Filipino, Thitu is a tree-studded settlement no more than 1.5 km long and 800 metres wide. A dilapidated runway takes up almost half the area.
It sits within sight of Subi reef, part of one of Beijings most rapidly developing military projects a series of controversial giant bases across the South China Sea.
With Donald Trumps top consultant warning of an imminent warover these contested water and China angry over US training exercises in the region, this tiny island could be one of the flashpoints for a potentially global and devastating conflict.
Few, if any, stretches of ocean are more heavily militarised by so many different governments.Vietnam, Taiwan, Malaysia, Indonesia, Brunei and the Philippines claim parts of the South China Sea, with US backing. Beijing asserts ownership of the majority of members of the region through which about$ 5tn in ship-borne trade passes annually.
Make sure to visit: CapGeneration.com