During a trip through Chinas violence-plagued Xinjiang, the Guardian witnesses a dramatic security surge as Communist party fights to mollify region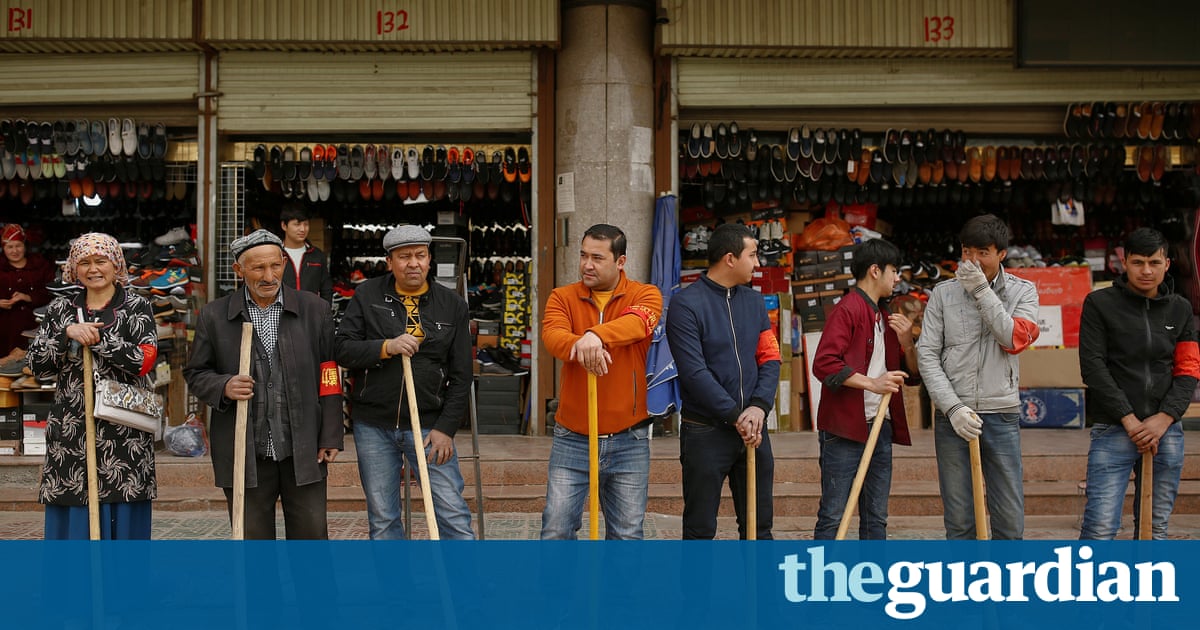 It was Friday, the Islamic day of assembly, but outside Kashgars Id Kah mosque on Liberation Avenue it was the growl of diesel engines that filled the air not a muezzins wistful cry.
One by one armoured personnel carriers, some with machine guns poking from their turrets, rolled towards Peoples Square where a 12 -metre statue of Mao Zedong was preparing to preside over the most recent in a series of tub-thumping anti-terror rallies to be held here in the heartlands of Chinas Muslim Uighur minority this year.
Open-backed lorries packed with heavily-armed troops joined the procession, red and yellow propaganda banners draped from their sides.
Unity and stability are blessings! Separatism and unrest are a curse! read one.
A second advised: Let all those terrorists who dare to be enemies of the person or persons be smashed to pieces!
To ensure the procession went off without a glitch, police had placed this entire city of about half a million inhabitants on lock down. All the roads are blocked, told a black-clad policeman who was posted outside the mosque with a 12 gauge shotgun slung across his chest.
The mass rally, witnessed by the Guardian at the end of April, came as a long-running crackdown in Chinas violence-stricken far west hit draconian new heights.
Three days earlier thousands of armed troops had swept onto the streets of Urumqi, the capital of Xinjiang, where, according to one local newspaper, they vowed to sacrifice everything for the party and the people in their efforts to combat the Islamic radicals Beijing blameds for a series of attacks on government officials and civilians.
Please rest assured, my fellow countrymen, that I will … crack down on the arrogance of those violent gangs and terrorists so they are left with no road to go down and no place to hide, one participant told reporters.
A week before, more than 1,000 troops inundated Aksu, a city in Xinjiangs south, for a three-day prove of strength. Suddenly a siren echo out and vehicles shot out onto the streets like swords being drawn from their sheaths, read an account of the event by one local propaganda writer.
The perfect police state
The parades are part of a wider security escalation that has gripped Chinas western frontier since Chen Quanguo, a Communist party hardliner who Beijing credits with appeasing a wave of upheaval in Tibet, was drafted into Xinjiang last summer.
Adrian Zenz, a researcher who has studied the securitisation of both politically sensitive regions, told Chinas leaders believed Chen had managed to contain a surge in self-immolations in the Tibet Autonomous Region, use a series of innovative and repressive policies such as high-tech surveillance and the introduction of tight social controls.
Make sure to visit: CapGeneration.com