For civilians held as human shields by the extremists, furnishes have run low and drinking water is scarce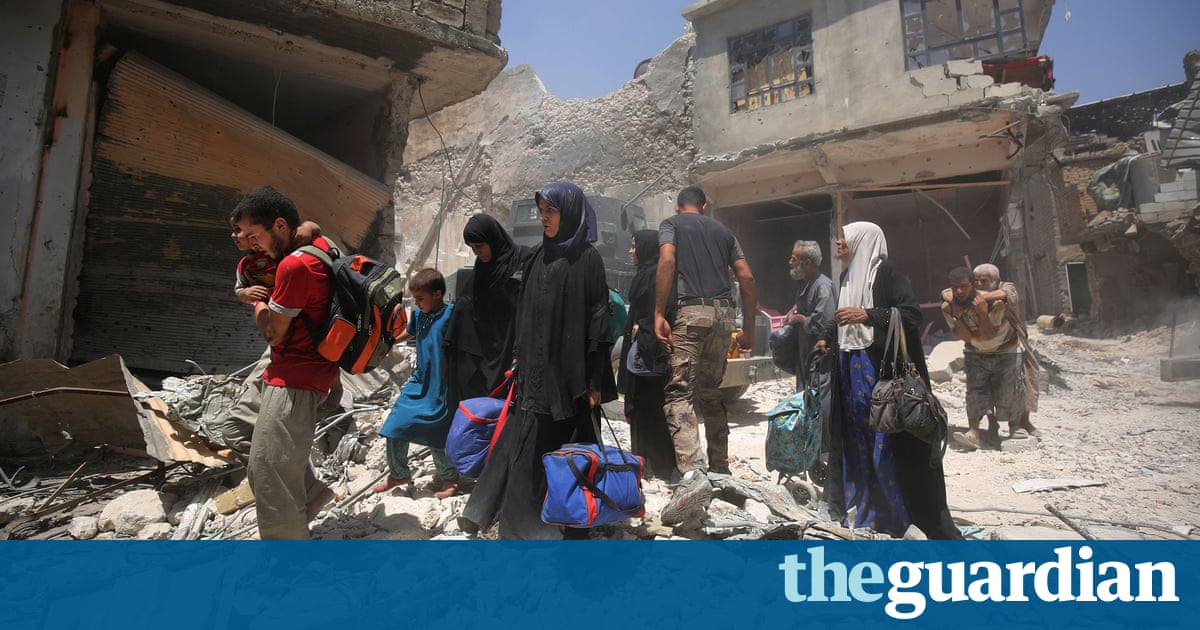 Hundreds of civilians fled Mosuls Old City on Friday as Iraqi forces-out slowly squeezed the last pockets of Islamic State resistance, and the UN warned that the intense and concentrated opposing put innocent lives in even greater danger.
People climbed over knolls of rubble and through narrow alleys as gunshots and detonations rang out nearby. The neighborhoods where government forces are fighting have been under siege for months as grueling urban warfare described out the operation to retake Iraqs second-largest city.
For the civilians held as human shields by the radicals, furnishes have run low and drinking water is scarce, according to residents interviewed at screening centres and clinics.
The combats came a day after Iraqi forces induced significant gains against the activists and Prime Minister Haider al-Abadi declared an objective to the groups self-proclaimed caliphate.
After a dawn pushing on Thursday, Iraqi forces retook the symbolic site where the al-Nuri Mosque once stood. It was from the pulpit of the 12 th century mosque, which the activists blew up last week along with its famous leaning minaret, that their leader Abu Bakr al-Baghdadi had proclaimed the caliphate in 2014.
During the evening, al-Abadi announced the full liberation of Mosul was near and that Iraqs brave forces-out will bring victory.
Lt Gen Abdul Wahab al-Saadi said by Friday afternoon the special forces were within 700 metres of the Tigris River, which roughly divides Mosul into eastern and western halves.
The operation to retake Mosul, backed closely by the US-led coalition, began in October, with the Iraqi government initially vowing the city would be liberated in 2016.
Make sure to visit: CapGeneration.com