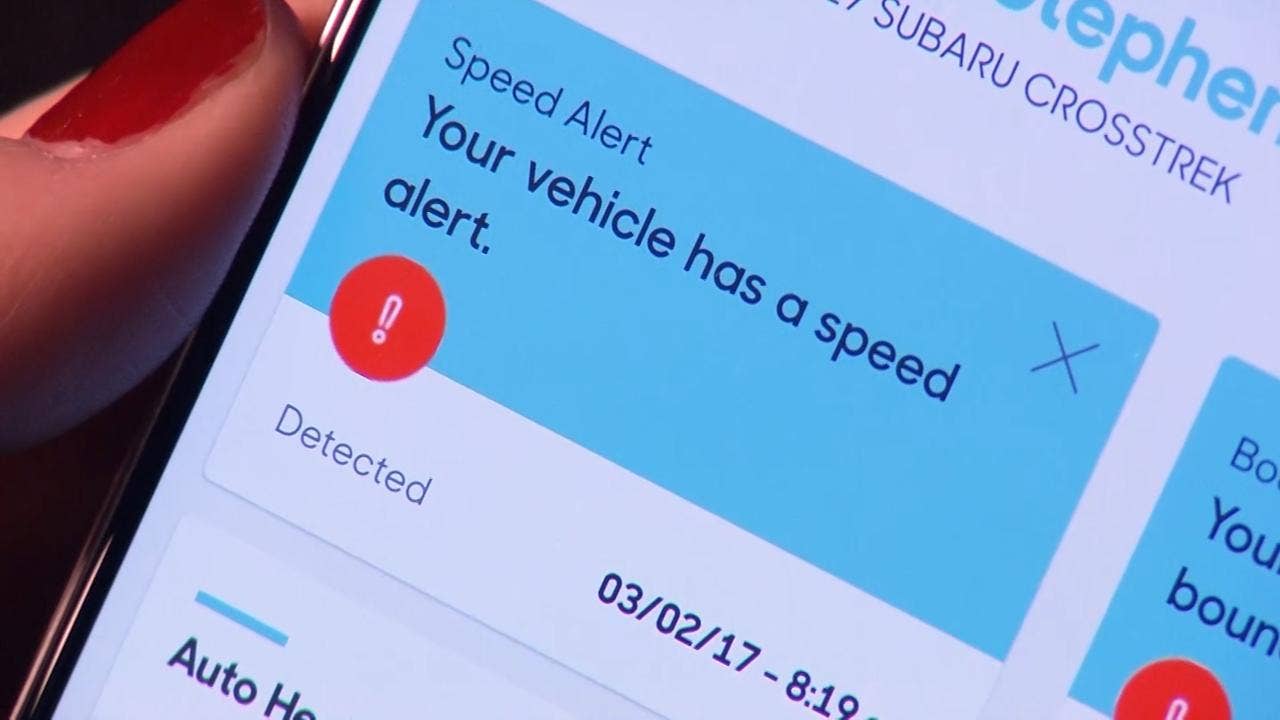 To err is human; to drive is to be distracted. Sure, caution-red and hazard-yellow traffic signs are reminders of the roads dangers, but stick figures and s-curved arrows tell drivers only so much. They cant deliver updates on ever-changing variables like traffic, mechanical matters and backups caused by collisions. This information void is an attractive opportunity for products like Hum by Verizon.
Hum is such a cool and wonderful product to work on because it brings technology into the vehicle that hasnt existed previously. Its a new frontier for vehicles, says Travis Scarcliff, senior product manager at Verizon Telematics.
Ironically, this new frontier includes older vehicles. In a matter of minutes, starting at $10 per month, Hum + can equip a 20 -year-old car with safety features like roadside assistance, turn-by-turn hands-free navigation and GPS tracking, which are commonly pre-installed in todays new cars.
CREEPS AND CRIMINALS, BEWARE! HAND-HELD 'DEFENDER 24/7 ' DEVICE TAKES PEPPER SPRAY TO THE NEXT LEVEL
Hum fits a need that exists for people to feel more connected, says Krys Card Grondorf, vice president of corporate communications at Verizon Telematics. The notion, she tells, is to minimize distractions in the car while providing users with information they need to drive more safely. We need to feel more empowered on the road, and the way to do that is by connecting your vehicle.
But what do vehicles need to connect to? In Hums case, its Verizons 4G LTE network. Hum is essentially three components an onboard diagnostic reader( OBD ), the free Hum app and a Bluetooth speaker. The OBD plugs into a port that has been standard in most vehicles since 1995 and get diagnostics reports directly from the vehicle. If theres an issue, the app translates the reports into easy-to-understand messages that users can relay to mechanics.
One of Hums biggest selling points is its roadside assistance feature. I can check the app to understand whats going on with the vehicle, Card Grondorf told, but then I can actually call through to access a certified mechanic a live mechanic. Like its competitor, OnStar, Hums interface is simple. The Bluetooth speaker clips on to the drivers sun visor and features three main buttons: The blue one connects to the hotline of mechanics and towing companies; the red one connects to 911 and emergency services; the green one functions as a phone.
SMART& SAFE TECH: BLAZE LASERLIGHT MAKES CYCLISTS
SAFER ON THE ROAD
But pressing buttons is optional. The Bluetooth speaker can give and receive voice commands, too. In the event of a collision which Hum recognizes when the OBD detects the deployment of an airbag or sudden changes in velocity and direction the speaker asks if the driver is OK. If theres no answer, Hum advises emergency services. Its done very quickly because of the speed, 2.5 GHz and 5 GHz, and reliability of the network, said Scarcliff, adding that the companys newest product, Hum x, can be used as a mobile Wi-Fi hotspot a feature that bumps the monthly price up to $15.
Yes, it can creek music and movies to up to 10 devices at a time, but at its core, Hum x, like Hum+ is a safety product and service. One of Hums competitive advantages is its customizable system of safety alertings, including a speed alert, which OnStar lacks.
If you have a teen driver, you have the ability to set a speeding alert, and it alerts you when the car goes over that speed limit, said Card Grondorf. Parents can also defined boundary alerts for specific days and periods. All alerts are delivered to the driver via the Bluetooth speaker and to the user via text or email, depending on notification preferences.
MIT RESEARCHERS GIVE THE WHITE CANE USED BY
THE VISUALLY IMPAIRED A HIGH-TECH UPDATE
But Hum is less a babysitter than it is a teacher, one that educates you on how to drive better and even offer digital report card in the form of individual safety ratings that are accessible on the app. Scarcliff likes to refer to Hum as a personal assistant: It brings a whole new realm of functionality into the car.
When it comes to driving, Hum is banking on the theory that having access to more information entails having fewer problems. It may sound counterintuitive, but this is a case where being more connected means being less distracted.
Katie Jackson is a traveling novelist. When she's not working, she's chasing after a Leonberger named Zeus.
Make sure to visit: CapGeneration.com