Experts left stunned by possible sea lice bites after Sam Kanizay emerged from the beach at Brighton with severe bleeding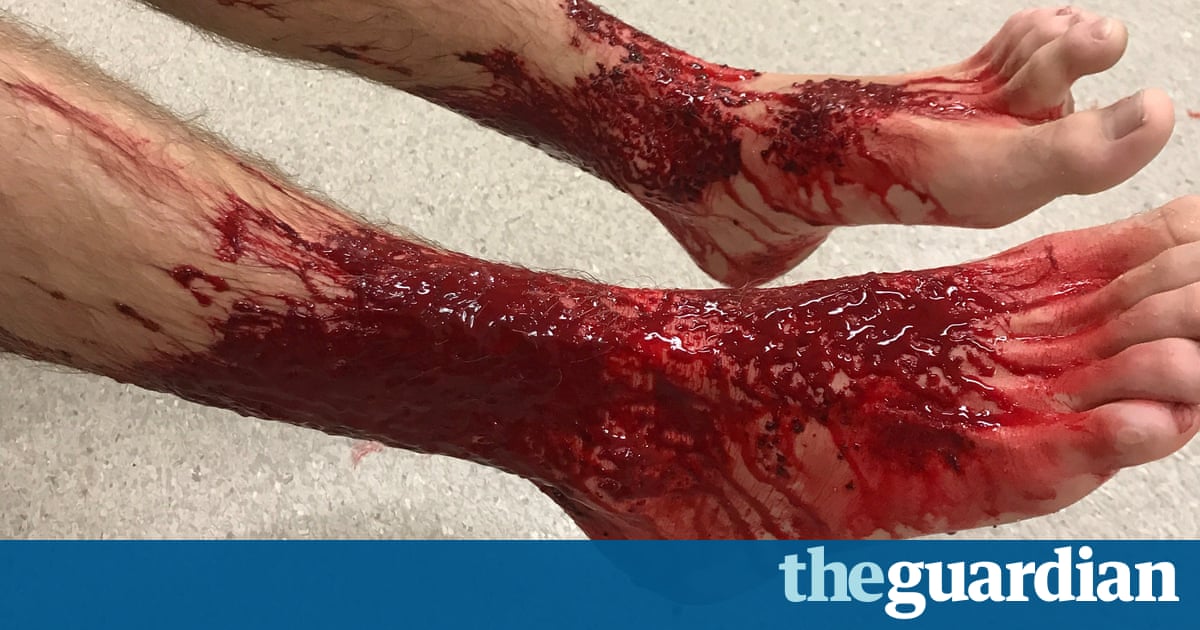 A Melbourne teen says his legs were covered in blood after they were feed by tiny marine creatures at a Victorian beach.
When Sam Kanizay, 16, felt sore after football on Saturday, he decided to soak his legs at Dendy Street beach in Brighton.
Half an hour afterward, he walked out covered in what his family said were tiny marine creatures feeing his legs.
When he got out, he described having sand on his legs, so he went back in the water, his father, Jarrod Kanizay, said.
He went back to his shoes and what he found was blood on his legs. They ate through Sams skin and made it hemorrhage profusely.
Make sure to visit: CapGeneration.com