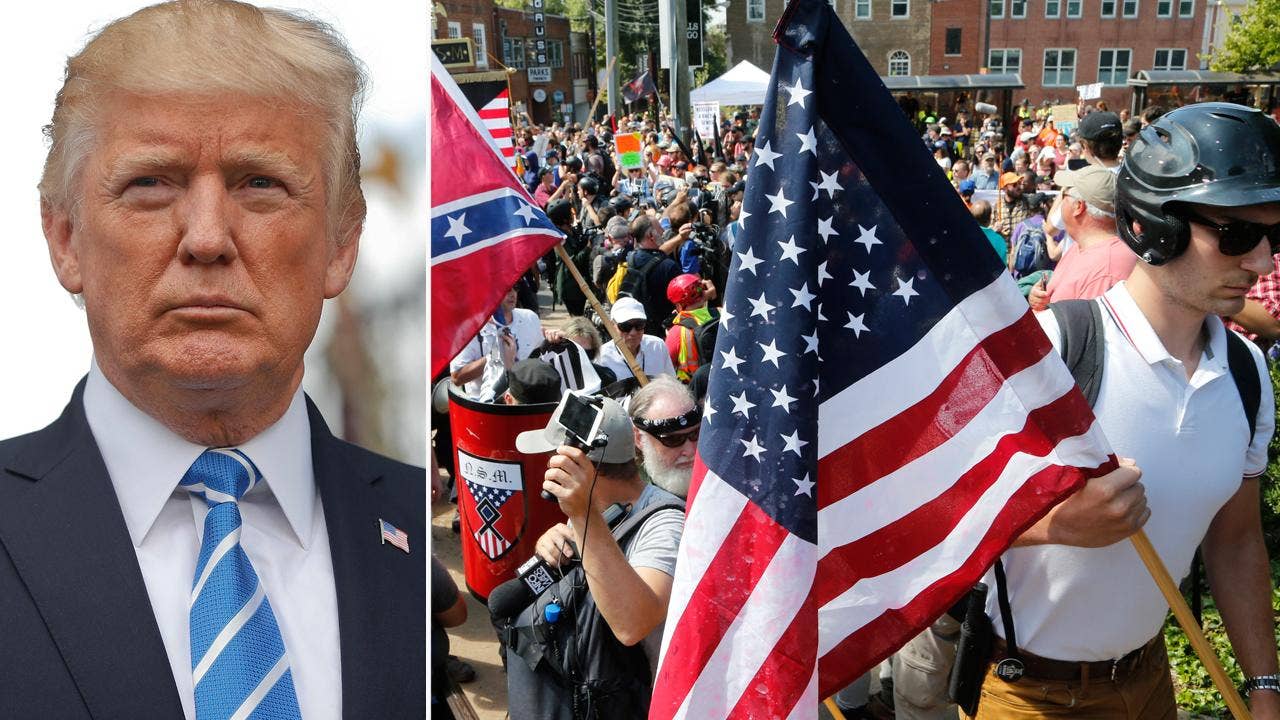 A growing number of Republican lawmakers are advising President Trump to specifically call out the white nationalists involved in the violent protests in Charlottesville on Saturday.
Mr. President – we must call evil by its name, Colorado Republican Sen. Cory Gardner tweeted. These were white supremacists and this was domestic terrorism.
Trump didnt single out the white patriots when he addressed the unrest on Saturday evening. He blamed many sides for the violence.
We condemn in the strongest possible terms this egregious display of hatred, bigotry and violence on many sides on many sides, the president said.
Other Republican in Congress took issue with Trump's remarks.
Very important for the nation to hear @potus describe events in #Charlottesville for what they are, a terror attack by #whitesupremacists, tweeted Florida Sen. Marco Rubio.
Another Florida Republican, Rep. Ileana Ros-Lehtinen, tweeted that
"White supremacists, Neo-Nazis and anti-Semites are the antithesis of our American values. There are no other sides to hatred and bigotry.
"We should call evil by its name, " tweeted Utah Sen. Orrin Hatch. "My brother didn't give their own lives opposing Hitler for Nazi ideas to go unchallenged here at home."
South Carolina Sen. Tim Scott tweeted: "Domestic terror in #Charlottesville must be condemned by every. single.one.of.us. Otherwise hate is simply emboldened."
Speaking at his New Jersey golf club, Trump condemned the egregious display of hatred, bigotry and violence in Charlottesville, Virginia, where white nationalists upset over the removal of a Robert E. Lee statue violently clashed with counter-protesters.
UVA Medical Center said one person died and 19 others are being treated for traumata after a auto plowed into a mob of demonstrators.
TRUMP CONDEMNS EGREGIOUS DISPLAY OF HATRED, BIGOTRY AND VIOLENCE
On Saturday evening, a White House aide issued a statement elucidating why the president utilized the phrase "on many sides.
The president was denouncing hatred, bigotry and violence from all sources and all sides, a White House official said. There was violence between protesters and counter protesters today.
Make sure to visit: CapGeneration.com