From the critically lauded time traveling of Rick and Morty to the antics of a Hollywood horse, animation is the place to find Tv that Sartre mightve liked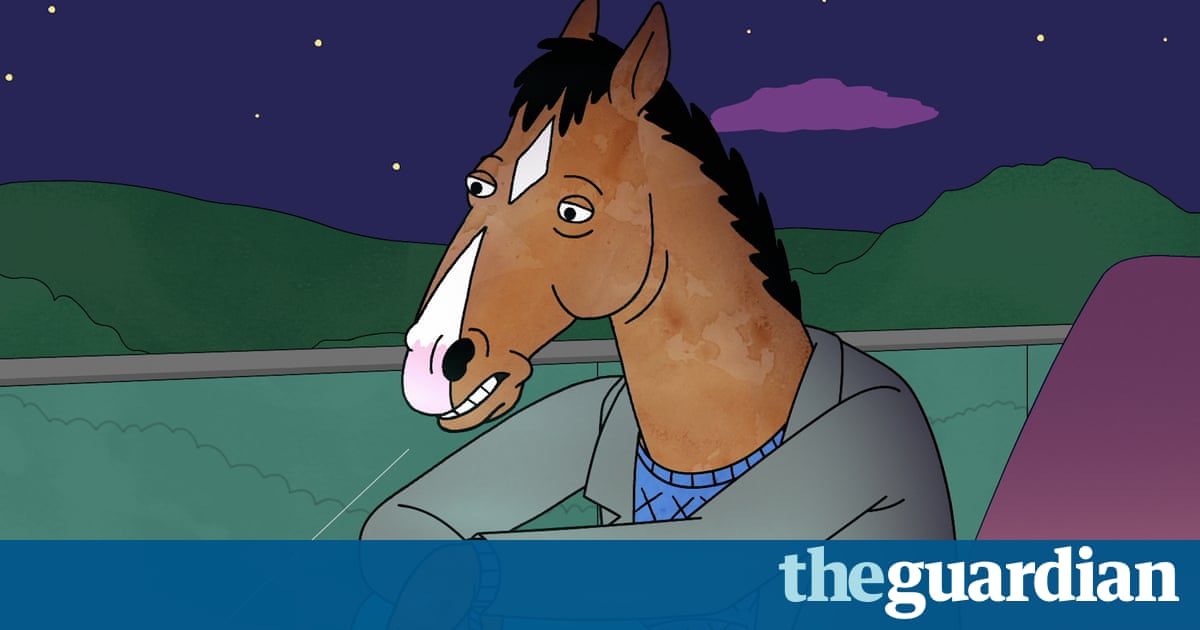 Why is a talking cartoon horse stimulating me weep? It's a question many of us might have asked ourselves as the new season of BoJack Horseman- an improbably moving Netflix cartoon about a version of Hollywood populated by talking animals- surfaced over the weekend.
The characters, led by BoJack( was put forward by Will Arnett ), induce terrible decisions about sexuality and dating, sell themselves short, and generally end up miserable in the funniest possible ways. It's a indicate at the forefront of a recent harvest of animated TV series for adults that outshine most live-action shows this side of Twin Peaks to its implementation of sheer emotional aspiration.
There's BoJack, Adult Swim's critically lauded sci-fi series Rick and Morty, the Duplass brethren' Animals on HBO, and Archer, a workplace slapstick about a spy bureau that has gone crazily off the rails. In broad words, TV is still embracing what critic Jenny Jaffe dubbed the" sadcom"- a indicate with an ostensibly comic outlook that trades in for pathos – but something special is happening in animation. With animated demonstrates TV is able to flex different muscles.
BoJack, for example, had a partly wordless episode last season that featured a gorgeous sequence of its titular protagonist, a washed-up performer and pony, chasing a newborn seahorse through a cave filled with multicolored, glowing ocean anemone. The impact was somewhere between Looney Tunes and Fantasia. Archer has had a dream sequence that has lasted two full seasons and counting. It's not that you can't do that sort of thing on live-action television( merely look at the Sopranos for ambitious dreaming sequences ), simply that it is so much harder to pull off and takes a lot of fund. In cartoon sitcoms, as Archer demonstrates, you can use character as an anchor and change utterly everything else without breaking the show.
Make sure to visit: CapGeneration.com