Streets of Barcelona became a sea of estelada flags as pro-independence advocates turned out en masse ahead of referendum on 1 October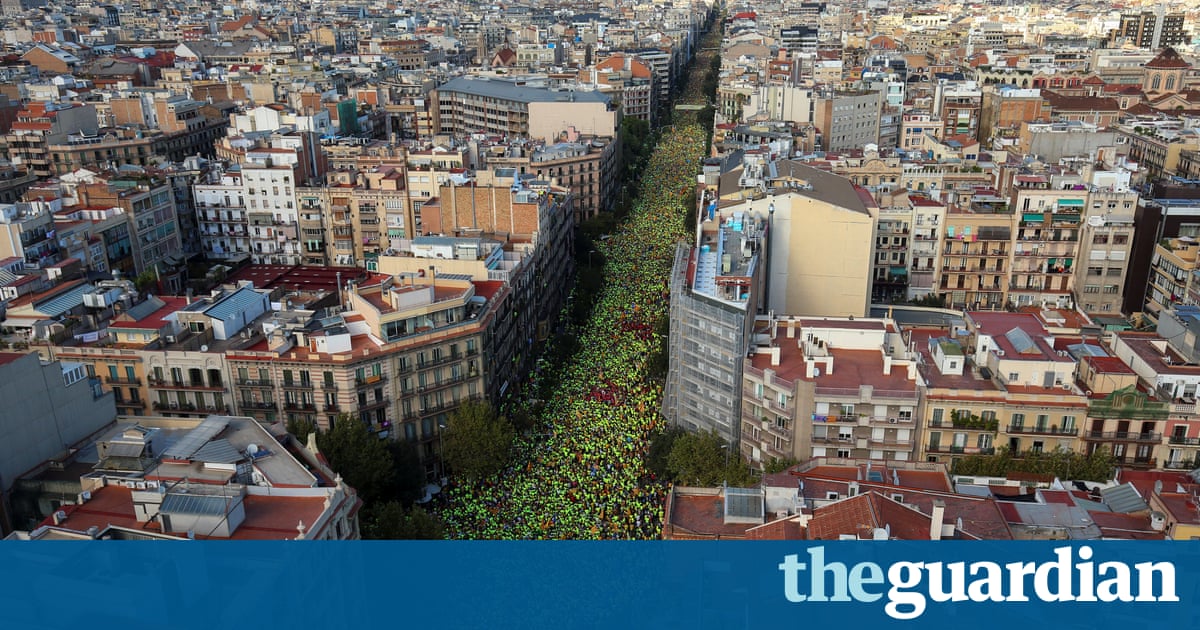 Up to a million Catalans have gathered in Barcelona to call for freedom less than three weeks before the region is due to hold a vote on whether to break away from Spain.
For the sixth successive year, Catalonia's national day- La Diada de Catalunya – was used as a political rally by the pro-independence movement. Organisers said 450,000 people had registered for the event, and Barcelona police later tweeted that 1 million turned up.
The Spanish government has vowed to stop the referendum plan ahead on 1 October, but the Catalan regional government is refusing to back down and polls indicate a clear majority of people in the wealthy north-eastern region want to be allowed to vote.
Polls also show that Catalans are divided on whether they wish to secede from Spain. A survey at the end of July found that 49.4% of Catalans to fight against independence and 41.1% supported it.
The no campaigners were conspicuous by their absence in central Barcelona on Monday afternoon as the city's sunny avenues filled with pro-independence estelada flags flown from balconies, worn as capes and displayed on T-shirts.
Make sure to visit: CapGeneration.com