The long read: The violence that shocked the world in 1994 did not come from nowhere. For years, violent Tutsi rebels, backed by Uganda in full knowledge of the CIA, had been preparing for war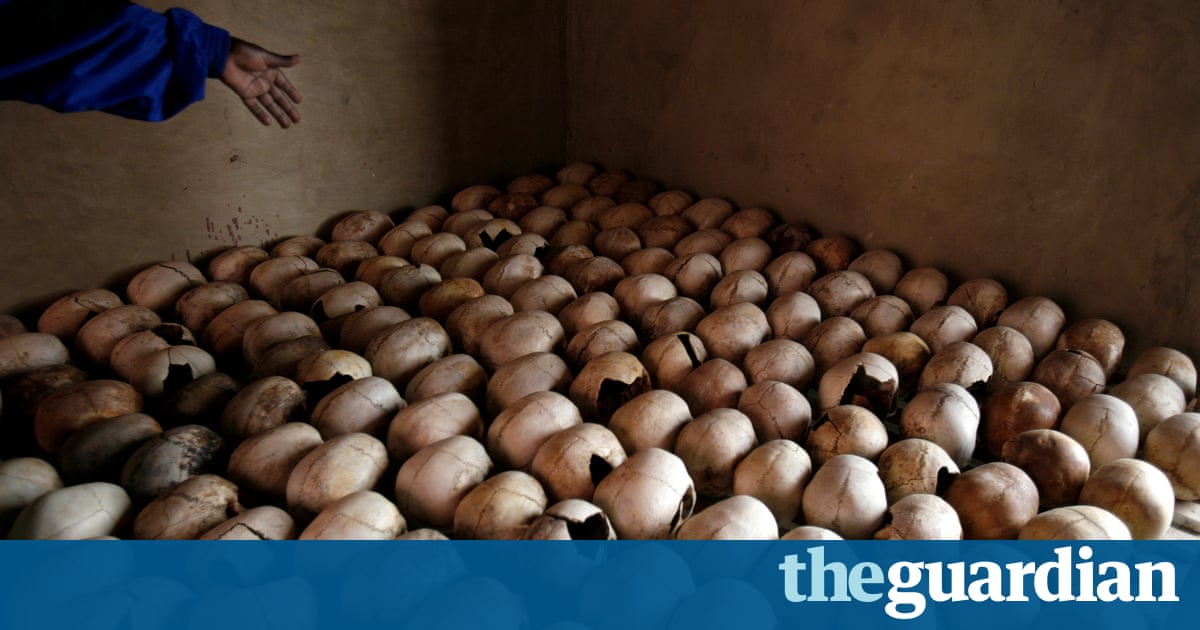 Between April and July 1994, hundreds of thousands of Rwandans were murdered in the most rapid genocide ever recorded. The murderers employed simple tools- machetes, clubs and other blunt objects, or herded people into buildings and define them aflame with kerosene. Most of the victims were of minority Tutsi ethnicity; most of the killers belonged to the majority Hutus.
The Rwanda genocide has been compared to the Nazi Holocaust in its surreal barbarism. But there is a fundamental difference between these two cruelties. No Jewish army posed a threat to Germany. Hitler targeted the Jews and other weak groups exclusively because of his own demented faiths and the prevailing prejudices of the time. The Rwandan Hutu genocidaires, as the ones who killed during the genocide were known, were also motivated by irrational beliefs and racisms, but the powder keg contained another important ingredient: terror. Three and a half years before the genocide, a rebel army of principally Rwandan Tutsi exiles known as the Rwandan Patriotic Front, or RPF, had invaded Rwanda and set up camps in the northern mountains. They had been armed and trained by neighbouring Uganda, which continued to supply them throughout the ensuing civil war, in violation of the UN charter, Organisation of African Unity rules, various Rwandan ceasefire and peace deal, and the repeated promises of the Ugandan president, Yoweri Museveni.
During this period, officers at the US embassy in Kampala knew that weapons were traversing the border, and the CIA knew that the rebels' growing military strength was intensifying ethnic tensions within Rwanda to such a certain degree that hundreds of thousands of Rwandans might succumb in widespread ethnic violence. However, Washington not only ignored Uganda's assistance to the Rwandan rebels, it also ramped up military and development aid to Museveni and then hailed him as a peacemaker once the genocide was underway.
The hatred the Hutu genocidaires unleashed represents the worst that human beings are capable of, but in considering what led to this disaster, it is important to bear in mind that the violence was not spontaneous. It emerged from a century or more of injustice and barbarism on both sides, and although the genocidaires struck back against innocents, they were provoked by heavily armed rebels supplied by Uganda, while the US seemed on.
---
The RPF rebel army represented Tutsi refugees who had fled home countries in the early 1960 s. For centuries before that, they had formed an elite minority caste in Rwanda. In a system continued under Belgian colonialism, they treated the Hutu peasants like serf, forcing them to work on their land and sometimes beating them like donkeys. Hutu anger simmered until shortly before independence in 1962, then exploded in brutal pogroms against the Tutsi, hundreds of thousands of whom fled to neighbouring countries.
In Uganda, a new generation of Tutsi refugees grew up, but they soon became embroiled in the lethal politics of their adoptive country. Some formed confederations with Ugandan Tutsis and the closely related Hima- Museveni's tribe- many of whom were opponent supporters and therefore seen as enemies by then-president Milton Obote, who ruled Uganda in the 1960 s and again in the early 1980 s.
After Idi Amin overthrew Obote in 1971, many Rwandan Tutsis moved out of the border refugee camps. Some tended the kine of wealthy Ugandans; others acquired property and began farming; some married into Ugandan families; and a small number joined the State Research Bureau, Amin's dreaded security apparatus, which inflicted terror on Ugandans. When Obote returned to power in the 1980 s, he stripped the Rwandan Tutsis of their civil rights and ordered them into the refugee camps or back over the border into Rwanda, where they were not welcomed by the Hutu-dominated government. Those who refused to go were assaulted, raped and killed and their houses were destroyed.
In response to Obote's abuses, more and more Rwandan refugees joined the National Resistance Army, an anti-Obote rebel group founded by Museveni in 1981. When Museveni's rebels took power in 1986, a quarter of them were Rwandan Tutsi refugees, and Museveni granted them high ranks in Uganda's new army.
Museveni's promotion of the Rwandan refugees within the army generated not only rancor within Uganda, but terror within Rwanda where the majority Hutus had long feared an onslaught from Tutsi refugees. In 1972, some 75,000 trained Hutus- just about anyone who could read- had been massacred in Tutsi-ruled Burundi, a small country neighbouring Rwanda with a similar ethnic makeup. During the 1960 s, Uganda's Tutsi refugees had launched occasional armed strikes across the border, but Rwanda's army easily fought them off. Each assault sparked reprisals against those Tutsis who remained inside Rwanda- many of whom were rounded up, tortured and killed- on mere mistrust of being those in favour of the refugee fighters. By the late 1980 s, a new generation of refugees, with training and weapons supplied by Museveni's Uganda, represented a potentially far greater threat. According to the historian Andre Guichaoua, indignation and fear hung over every bar-room altercation, every office conflict and every church sermon.
---
By the time Museveni took power, the plight of the Tutsi refugees had come to the attention of the west, which began pressuring Rwanda's government to allow them to return. At first, Rwanda's president, Juvenal Habyarimana, refused, protesting that Rwanda was among the most densely populated countries in the world, and its people, dependent upon peasant agriculture, needed land to survive. The population had grown since the refugees left, and Rwanda was now full, Habyarimana claimed.
Although he did not say so publicly, overpopulation almost certainly was not Habyarimana's major concern. He knew the refugees' leaders were not just interested in a few plots of land and some hoes. The RPF's professed intent was refugee rights, but its true purpose was an open secret throughout the Great Lakes region of Africa: to overthrow Habyarimana's government and take over Rwanda by force. Museveni had even informed the Rwandan president that the Tutsi exiles might invade, and Habyarimana had also told US state department officials that he feared an invasion from Uganda.
One afternoon in early 1988 when the news was slow, Kiwanuka Lawrence Nsereko, a journalist with the Citizen, an independent Ugandan newspaper, stopped by to see an old friend at government ministries of transport in downtown Kampala. Two senior army policemen, whom Lawrence knew, happened to be in the waiting room when he arrived. Like many of Museveni's officers, they were Rwandan Tutsi refugees. After some polite preliminaries, Lawrence asked "the mens" what they were doing there.
Make sure to visit: CapGeneration.com