An Oscar-buzzed performance acts as the stoic centre of Joe Wrights retelling of the events of 1940, played as a House of Cards style thriller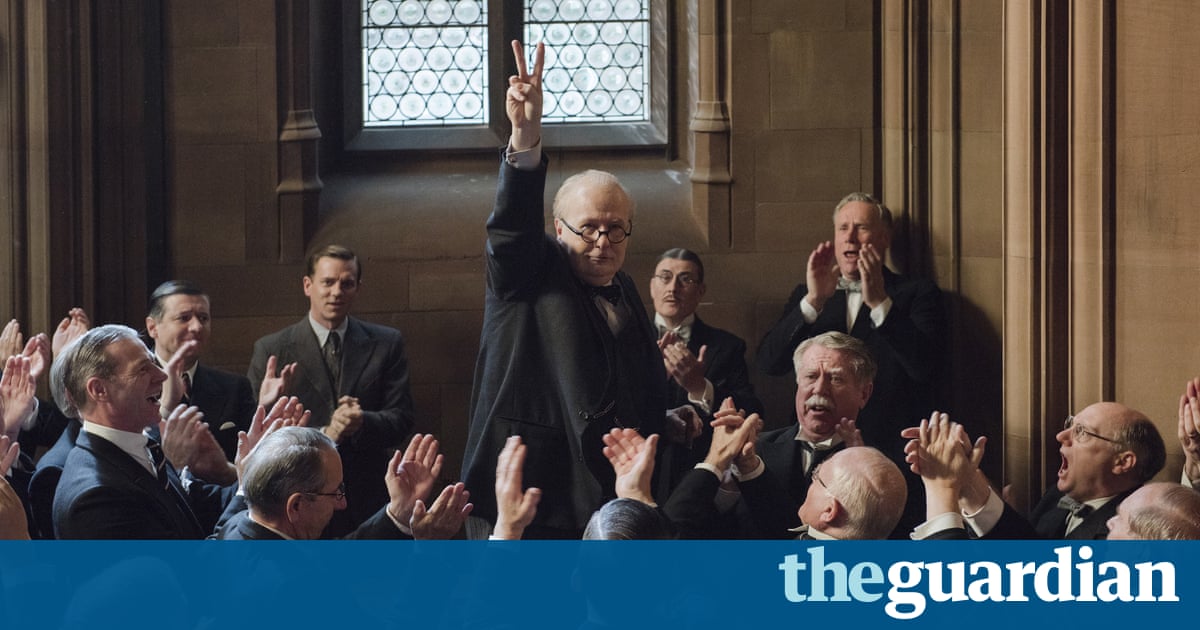 Just as Britain negotiates its inglorious retired from Europe, and our political class prepare to ratify the chaotic abandonment of trade union organizations intended to prevent another war, there seems to be a renewed appetite for movies about 1940. Christopher Nolan has just given us his operatic submersion in Dunkirk, and now Joe Wright — who himself staged bravura Dunkirk scenes in his 2007 cinema Atonement — directs this undeniably exciting and captivating account of Winston Churchill's darkest hour in 1940, as Hitler's forces gather across the Channel, poised to invade. It is written by Anthony McCarten, who scripted the recent Stephen Hawking biopic The Theory of Everything.
This is not so much a period war movie as a high-octane political thriller: May 1940 as House Of Cards, with the wartime "Ministers " up against a cabal of politicians who want to do him down. It's interesting for a cinema to remind us that appeasement as an issue did not vanish the moment that Winston Churchill took over as Prime Minister; despite the famous David Low cartoon , not everyone was right behind him, rolling up their sleeves. Here, his immediate enemies do not seem to be Hitler and Mussolini as much as Chamberlain and Halifax, agitating for a deal with the Nazis and scheming to undermine Churchill's cabinet and parliamentary position.
They are played respectively by Ronald Pickup and Stephen Dillane, the latter having a malign mandarin impassivity. Dillane attains him a pretty unholy fox. Ben Mendelsohn plays George VI, who is also an appeasement fan at first, though the cinema gallantly constructs him a Churchill convert, conjuring a scene between the two of them in which his job is to stiffen Winston's sinews.( This film incidentally doesn't induce the mistake in The King's Speech of implying that Churchill sided with Bertie during the Abdication .)