Hundreds of fans of the rap group Insane Clown Posse came to protest the FBI labeling them a gang – while on the other side of the Reflecting Pool, turnout was lower than expected at a rally to support the president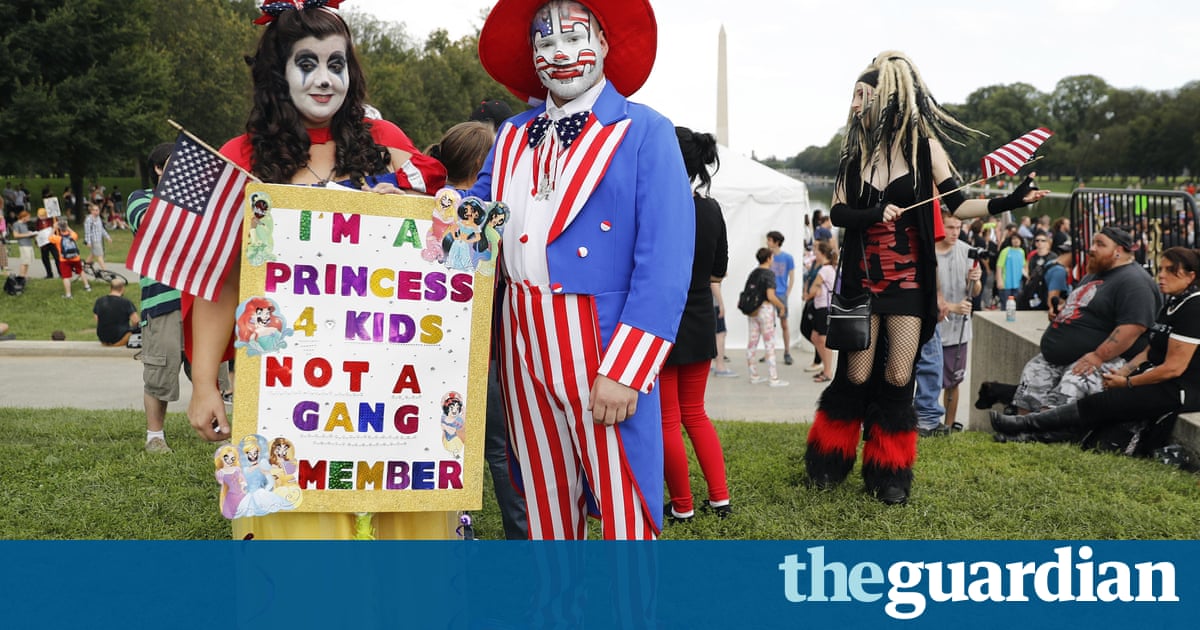 The genteel air of Washington DC's national mall was disturbed by people in face paint and people keen to attain America great again on Saturday afternoon. Hundreds of Juggalos- fans of the horrorcore rap group Insane Clown Posse– gathered to protest the FBI's designation of them as a "gang", while, nearby, hundreds of Donald Trump supporters gathered to cheer the president.
The Juggalo March had been planned for more than a year and depicted music fans from across the US in a bid to change the group's reputation.
Juggalos- their name is taken from an Insane Clown Posse anthem– were described in a 2011 FBI report as a "gang", a label they said has led to discriminationfrom police and in the workplace.
The pro-Trump crowd, meanwhile, were assembled for a rally designed to give the president a signal of their subsistence as Trump struggles through the early months of his first term.
Hundreds of Juggalos, many with their faces painted in the black and white style popularized by band members Violent J and Shaggy 2 Dope, expended the afternoon in front of the Lincoln Memorial, at the west objective of the national mall.
Make sure to visit: CapGeneration.com