PMs keynote speech interrupted by P45 prankster as she pledges cap on energy bills and 2bn investment in affordable housing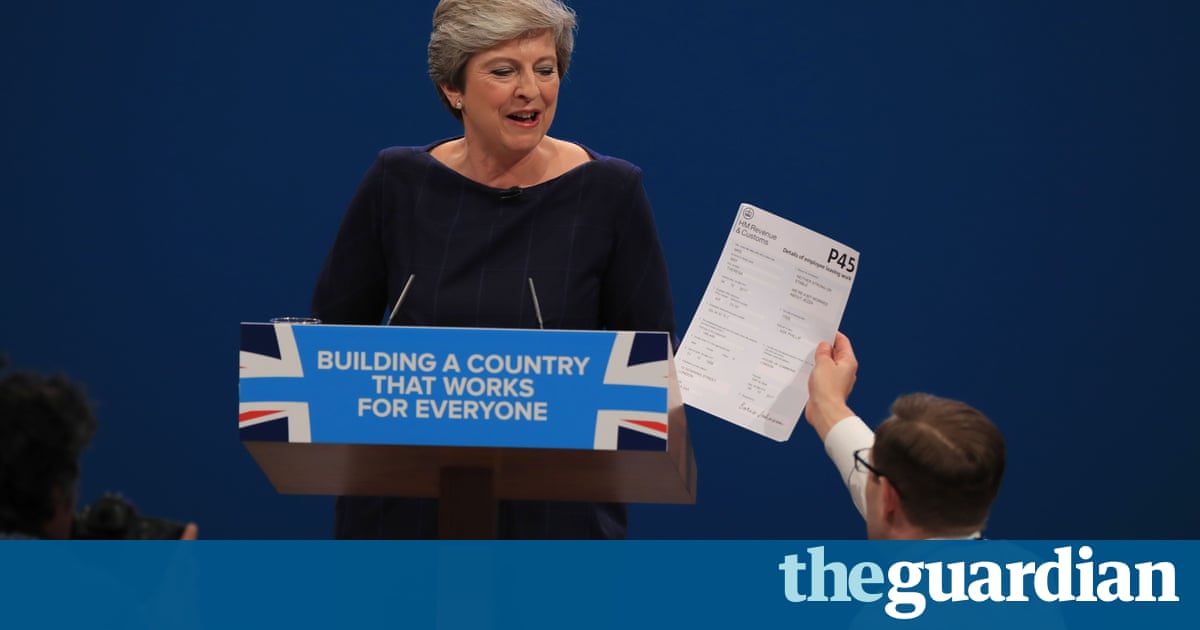 Theresa May said she wanted to offer voters the" British dreaming" but the most personal speech of her premiership was overshadowed by a prankster handing her a P45, an incessant cough and a stage malfunction.
The prime minister attempted to shift the focus from Brexit infighting to domestic policy on energy bills and council housing at the end of her party's annual seminar, but from time to time struggled to deliver her terms as her voice faltered.
Accepting a glass of water and cough sweet from the chancellor, Philip Hammond, May tried to relaunch her premiership with her vision for society, repeatedly telling delegates" that's what I'm in this for ".