WWF report finds 60% of global biodiversity loss is down to meat-based diets which set huge strain on Earths resources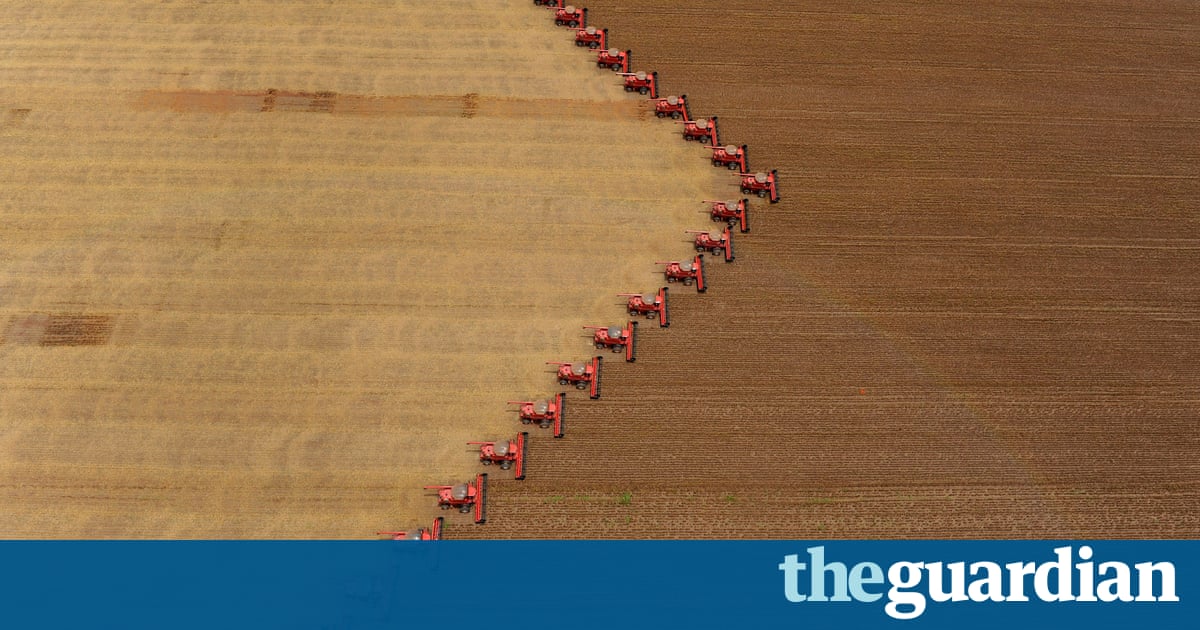 The ongoing global craving for meat is having a devastating impact on the environment driven by the production of crop-based feed for animals, a new report has advised.
The vast scale of growing crops such as soy to rear chickens, animals and other animals puts an enormous strain on natural resources leading to the wide-scale loss of land and species, according to the study from the conservation charity WWF.
Intensive and industrial animal agriculture also results in less nutritious food, it reveals, highlighting that six intensively reared chickens today have the same sum of omega-3 as found in simply one chicken in the 1970 s.
The study entitled Appetite for Destruction launchings on Thursday at the 2017 Extinction and Livestock Conference in London, in conjunction with Compassion in World Farming( CIFW ), and warns of the vast sum of land needed to grow the harvests used for animal feed and cites some of the world's most vulnerable areas such as the Amazon, Congo Basin and the Himalayas.
The report and seminar come against a background of alarming revelations of industrial agriculture. Last week a Guardian/ ITV investigation showed chicken mill staff in the UK changing crucial food safety information.
Protein-rich soy is now produced in such huge quantities that the average European ingests approximately 61 kg per year, largely indirectly by feeing animal products such as chicken, pork, salmon, cheese, milk and eggs.
In 2010, the British livestock industry required an region the size of Yorkshire to makes the soy used in feed. But if global demand for meat grows as expected, the report says, soy production would need to increase by virtually 80% by 2050.
" The world is eating more animal protein than it needs and this is having a devastating effect on wildlife ," said Duncan Williamson, WWF food policy manager." A staggering 60% of global biodiversity loss is down to the food we feed. We know a lot of people are aware that a meat-based diet has an impact on water and land, as well as causing greenhouse gas emissions, but few know the biggest issue of all comes from the crop-based feed the animals eat ."
With 23 bn chickens, turkeys, geese, ducks and guinea fowls on the planet- more than three per person- the biggest user of crop-based feed globally is poultry. The second largest, with 30% of the world's feed in 2009, is the animal industry.
In the UK, pork is the second favourite meat after chicken, with each person eating on average 25 kg a year in 2015- nearly the whole recommended yearly intake for all meats. UK nutritional guidelines recommend 45 -5 5g of protein per day, but the average UK consumption is 64 -8 8g, of which 37% is meat and meat products.
Make sure to visit: CapGeneration.com