As Theresa May faces possible defeats on vital Brexit votes, ministers are aghast at a requirement for hard Brexit from Michael Gove and Boris Johnson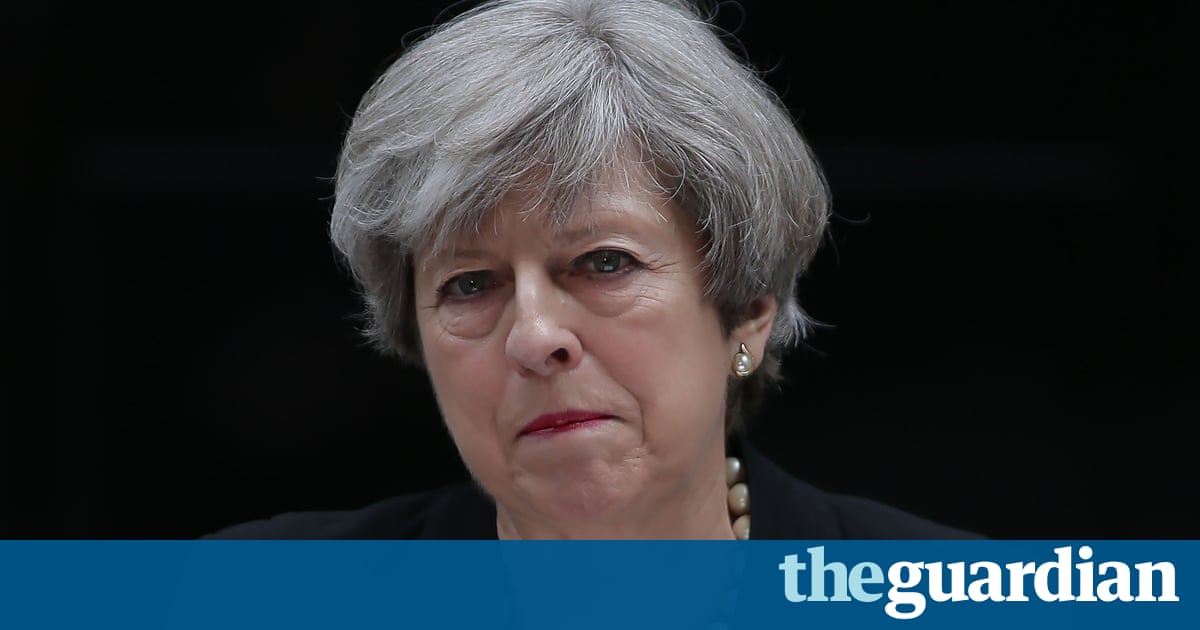 The tensions in Theresa May's government have intensified ahead of this week's vital votes on the Brexit bill, as pastors accused Boris Johnson and Michael Gove of sending an "Orwellian" set of secret demands to No 10.
As an increasingly weakened "ministers " faces the possibility of parliamentary defeats on the bill, government colleagues have said they are aghast at the language used by the foreign secretary and the environment secretary in a joint private letter.
The leaked letter– a remarkable depict of unity from two ministers who infamously fell out during last year's leadership campaign- appeared to be designed to push May decisively towards a hard Brexit and limit the influence of former remainers.
It complained of" insufficient energy" on Brexit in some parts of the government and insisted any transition period must stop in June 2021- a veiled attack on the chancellor, Philip Hammond.
They advised the prime minister to ensure each member of her top team fall behind their Brexit plans by" clarifying their intellects" and called for them to" internalise the logic ".
The leak drew a bitter replies from supporters of a soft Brexit, who suggested that May would be forced to either discipline the pair or further weaken her stance, which has already been tested by the recent resignations of Priti Patel and Michael Fallon and continuing pressure on Johnson and Damian Green.
One cabinet minister told the Guardian:" It is not surprising that they[ Gove and Johnson] would express their view. But what is surprising is that they would write this down and use this kind of speech in a letter to the prime minister.
" Some have described it as Orwellian, and it is. It is not helpful when people try and press their views in untransparent way ."
Another minister said:" I doubt they supposed this would ever come out. It stinks to high heaven. May will have to dress them down or appear weak ."
Another former cabinet minister said:" I can't believe this has come out. This is exactly the various kinds of arm-twisting by Brexiters one expects to go on behind the scenes, but the fact that it is in the public and is being inflicted upon the prime minister is remarkable ."
Reports have also claimed that 40 Conservative MPs- eight short of the number required to force-out a leadership challenge- have joined a listing of Tory rebels who want May to resign.
The letter, disclosed in the Mail on Sunday, was marked" For your and Gavin's eyes merely", a reference to the PM's chief of staff, Gavin Barwell. It appears to show that Gove and Johnson, who led the Brexit campaign but divided when Gove withdrew his support for Johnson's Tory leadership campaign to run himself, are again running as one.
The letter nations:" We are profoundly worried that in certain regions of government the present preparations are not proceeding with anything like sufficient energy.
" We have heard it argued by some that we cannot start preparations on the basis of' No Deal' because that would undermine our obligation of' sincere cooperation' with the EU. If taken seriously, that would leave us over a barrel in 2021."
Make sure to visit: CapGeneration.com