If youre a reader in search of a souvenir edition or multi-page supplement on the upcoming royal bridal, youre in luck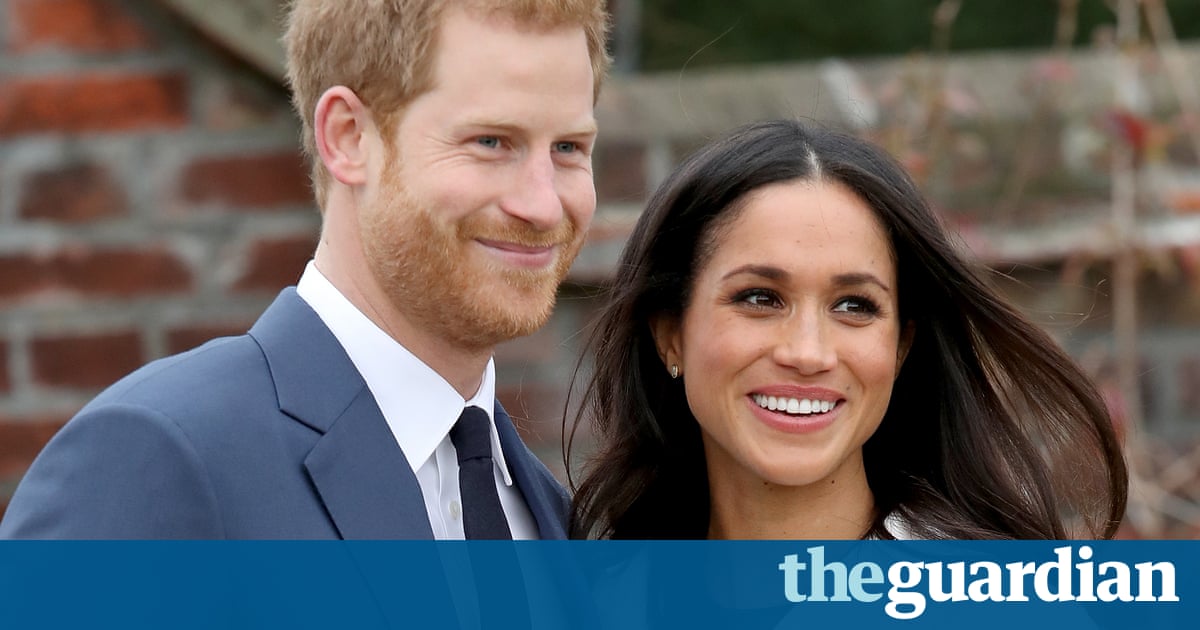 Britain's national newspapers love a royal story- and they're banking on readers loving one too.
The Mirror( souvenir pullout ), the Daily Mail( 24 -page supplement) and the Sun( 25 pages AND a poster) vie this morning for the attention of royal fans, while Metro gives over merely its first 11 pages to the narrative and the Daily Express a mere seven.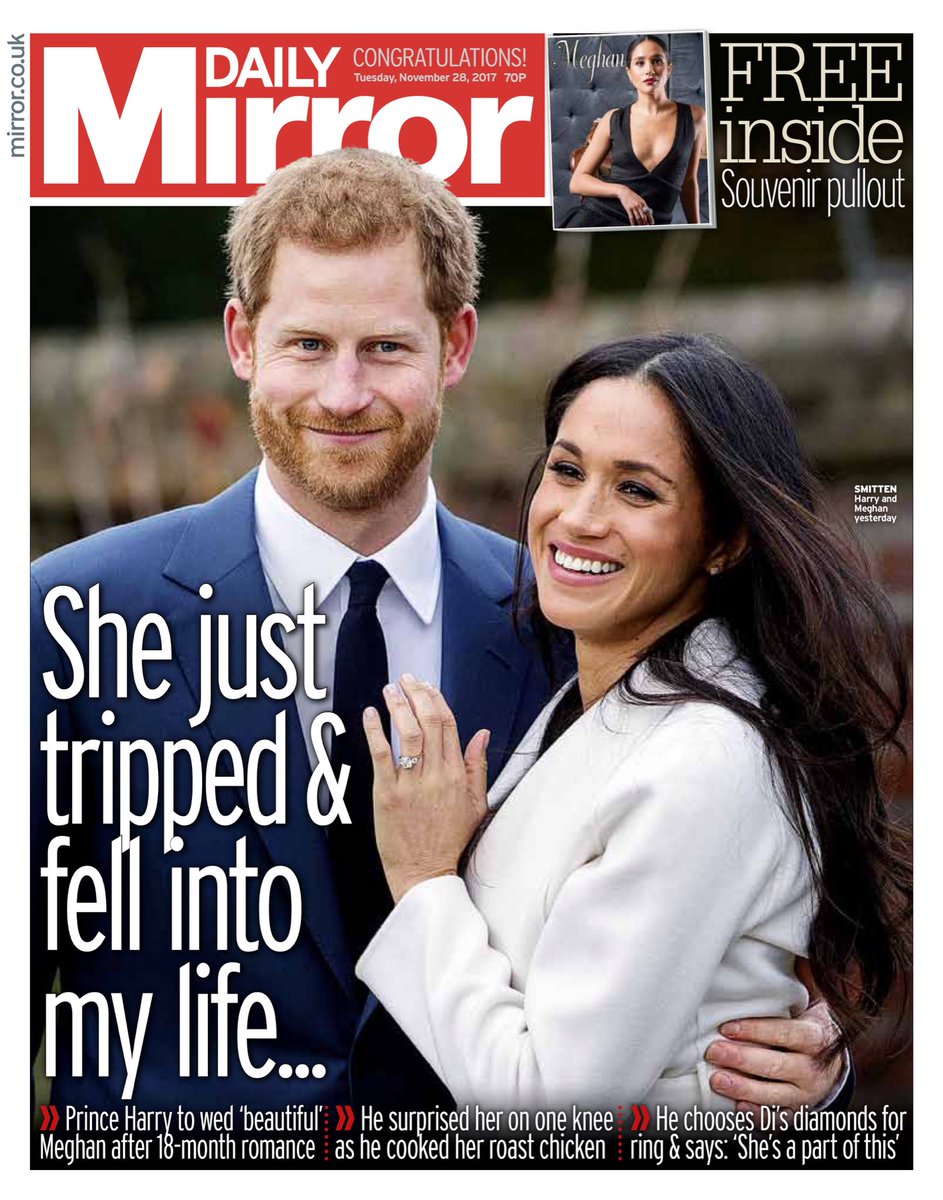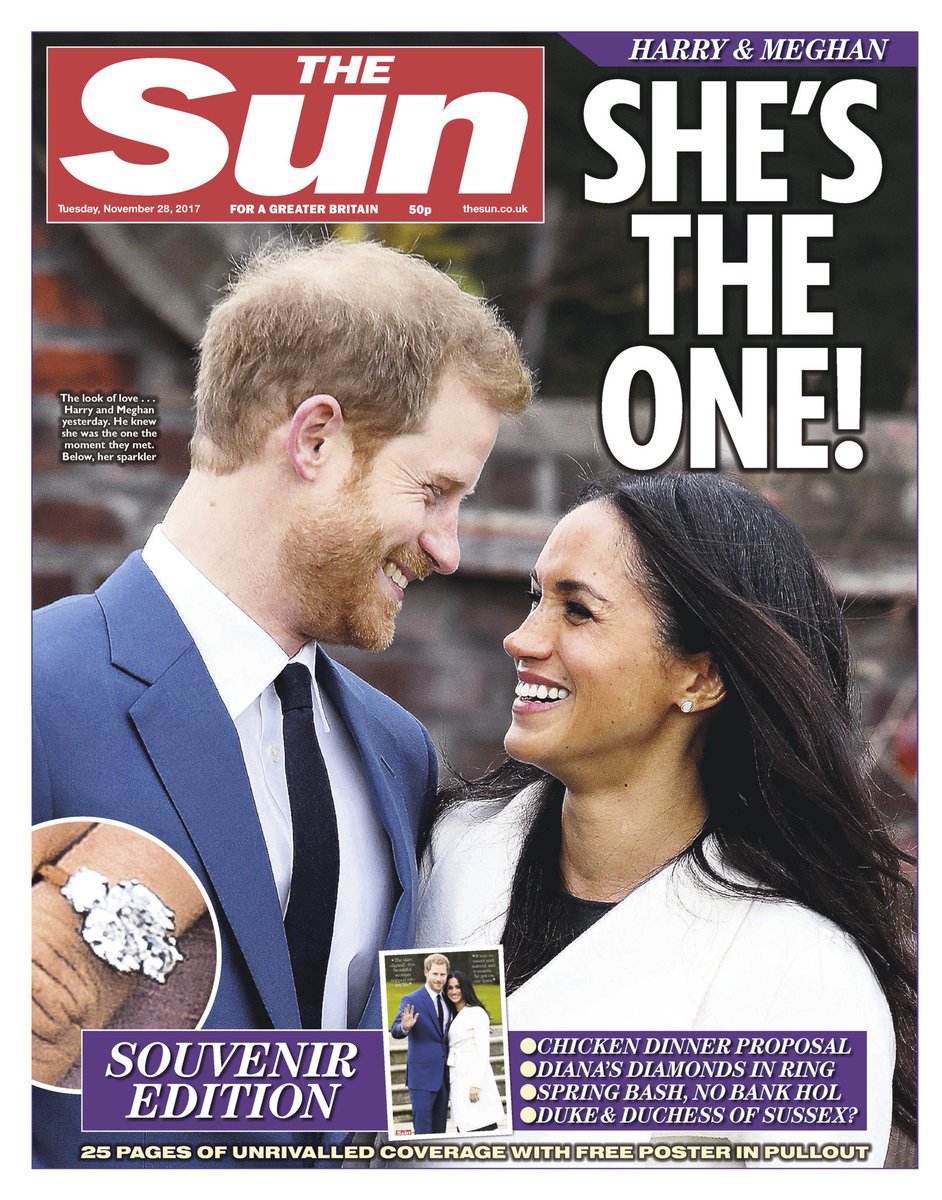 A special mention should go to the Telegraph( 16 pages in the regular newspaper, plus a pullout ), which also somehow wrangled a deftly placed advert for Tiffany rings on its front page and the rather bemusing pull quote:" The corgis took to her straight away ."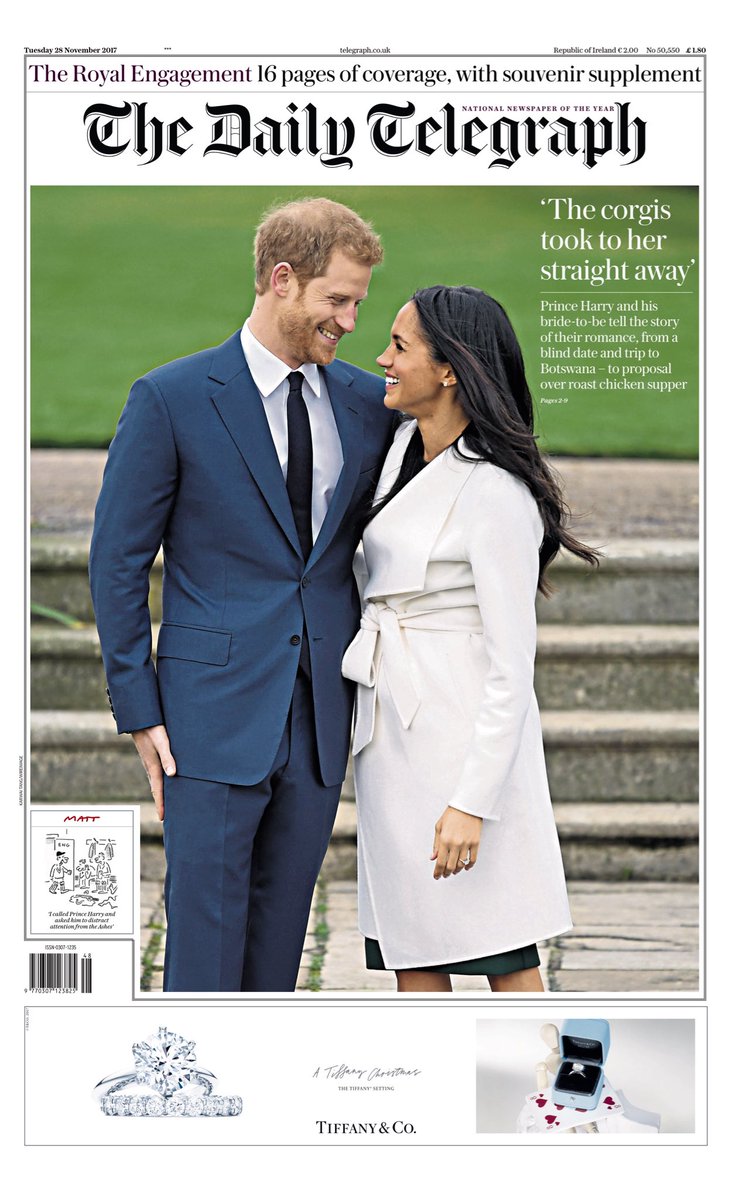 The royal engagement did not only grace the front pages of papers in the UK. The West Australian came up with the headline" Harry to Marry ".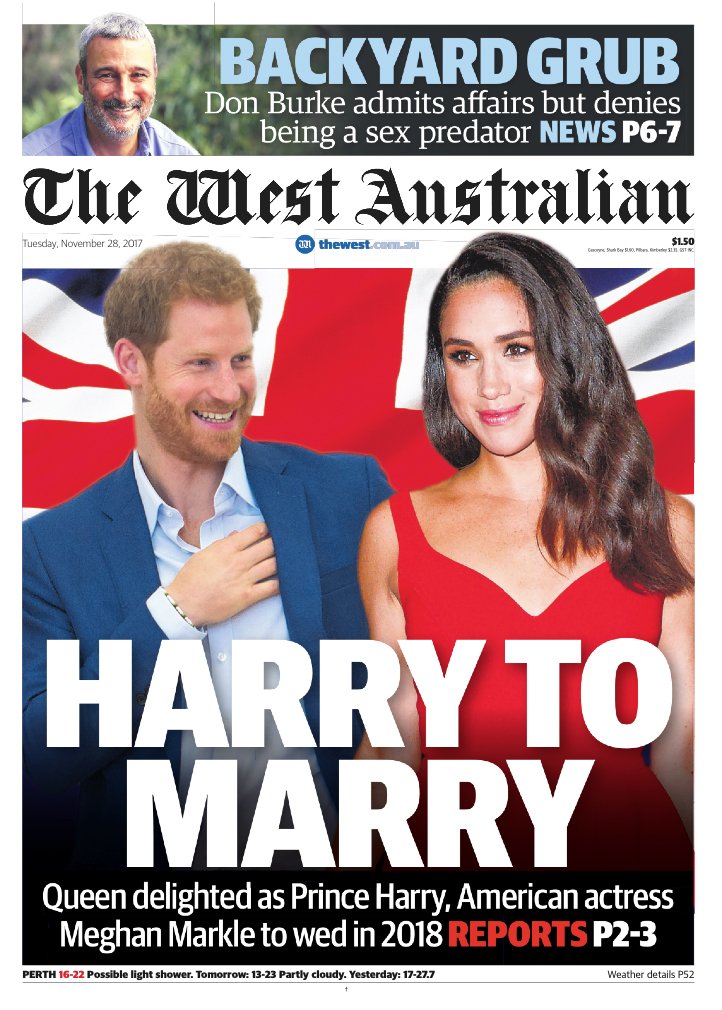 Elsewhere, the Times reports that so-called hard-left supporters of Jeremy Corbyn are "forcing out" moderate nominees ahead of next year's local government elections, alongside a picture of the betrothed.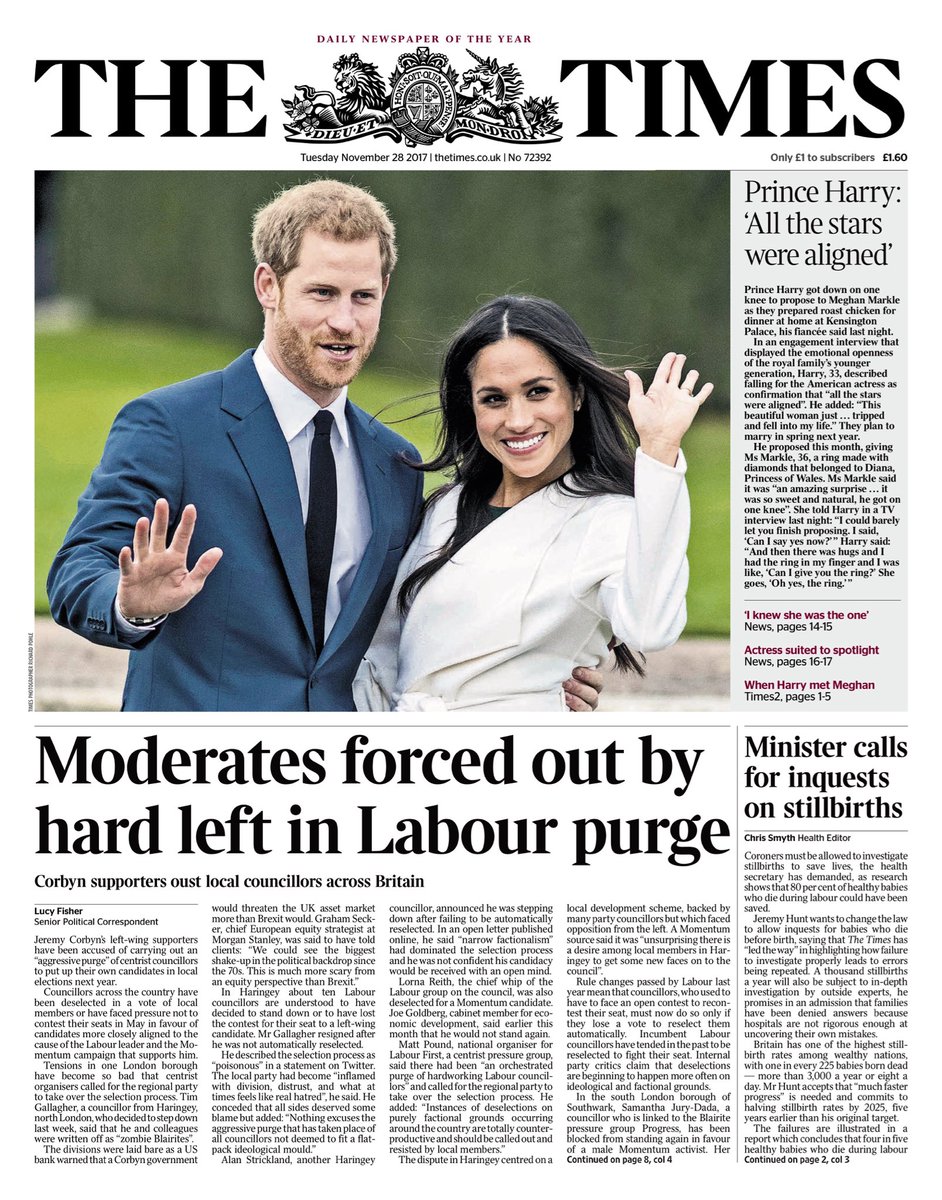 The Guardianleads on the backlash against Brexit secretary David Davis after his department handed over heavily edited reports on potential impacts of Britain leaving the EU, but receives room for a reflection on what the royal involvement could mean for attitudes of race.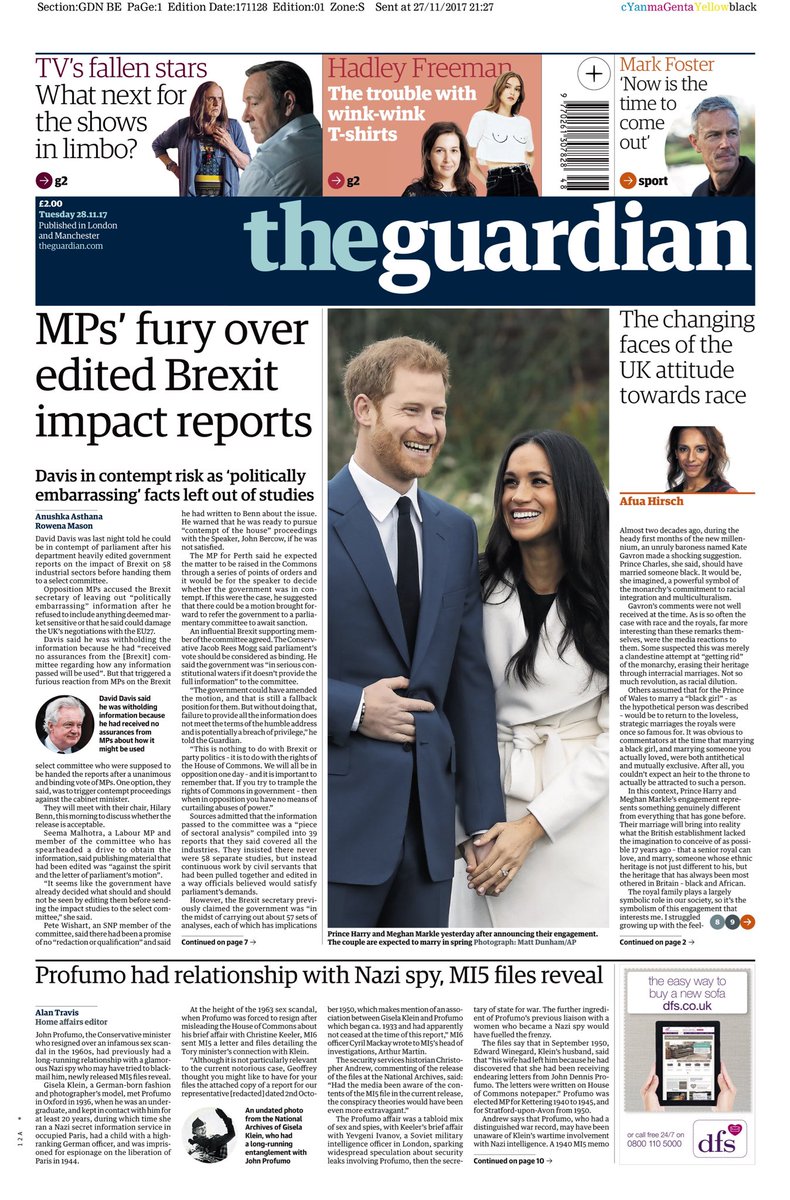 Only the Financial Times front page is wholly royal-free, focusing instead on news that Bitcoin has hit a record high.
Make sure to visit: CapGeneration.com