Billie Jean Kings call for Margaret Court Arena to be renamed over her derogatory LBGT remarks left Australian Open organisers red-faced for the second day in a row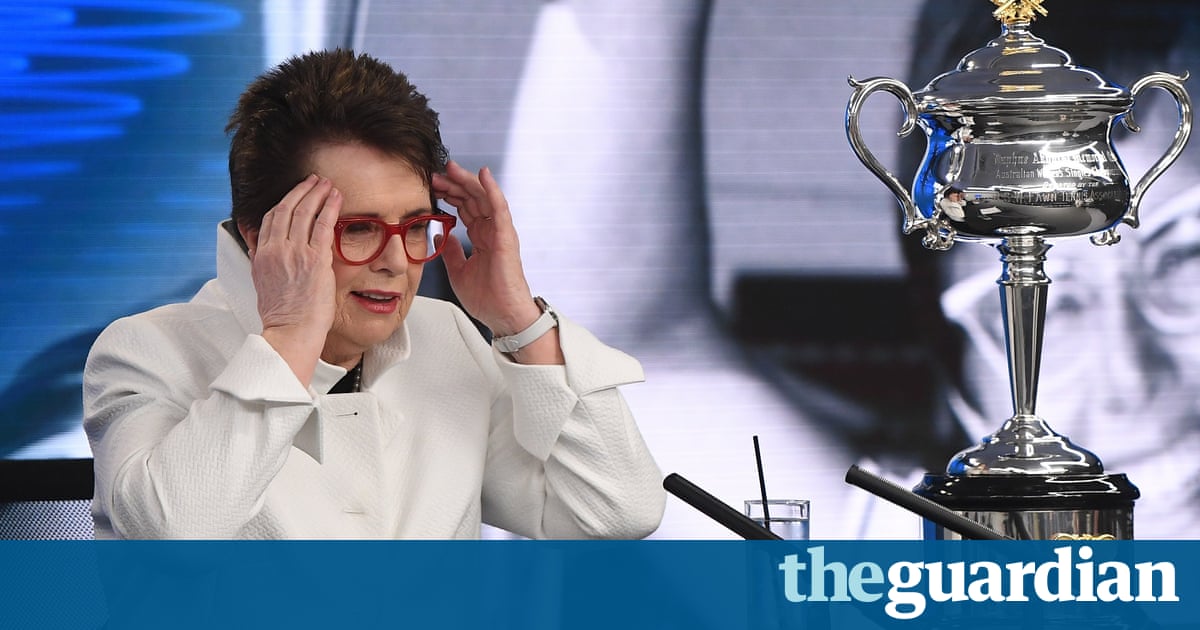 The Australian Open was plunged into a second controversy in 24 hours when Billie Jean King declared on Friday she could not support the continued naming of Margaret Court Arena after the nation's best player because of her "derogatory" statements about the LBGT community.
On Thursday, the tournament director, Craig Tiley, was forced to defend the decision to invite Maria Sharapova to share the podium with the men's champion, Roger Federer, at the televised describe rite, even though she has served 15 months for failing a drugs exam here two years ago.
He argued that in the absence of the women's champ, Serena Williams, it was appropriate to have a former title-holder in Sharapova step in for her- on the 10 th anniversary of winning the title.
That generated a minor stir locally, and there was more to come on Friday.
King, who announced she was a lesbian at 51, was responding to a New York Times story in which Martina Navratilova- another player who has pioneered homosexual rights since proclaiming her own sexuality several years ago- criticised Court for her stance.
Navratilova said she would refuse to play on Margaret Court Arena if she was still playing, and King agreed as she was being honoured at a press conference when she was named the Australian Open woman of the year.
" She won 24 grand slams, more than anyone else ," King said of Court, who announced last month she would not attend this year's tournament." Rocket[ Rod Laver] got the Arena, and people said,' What are you going to do for Margaret ?'
" I don't know. I think it's really important if you're going to have a name on anything that you're hospitable, you're inclusive, that you open your limbs to everyone who comes to a public facility.
" I was fine until lately when she said so many derogatory things about my community, about the LBGT. That truly ran deep in my heart and soul. If I was part of voting- which I'm not; it's really up to the people of Australia- I would[ referendum to change it ].
" I personally don't think she should have[ her name on it] anymore. I think if you were talking about indigenous people, Jews or any other people, I can't imagine the public would want someone[ such as Court] to have her name on something like that.
Make sure to visit: CapGeneration.com