Design uncovered for newspaper, online and apps to replace blue and white masthead in use since 2005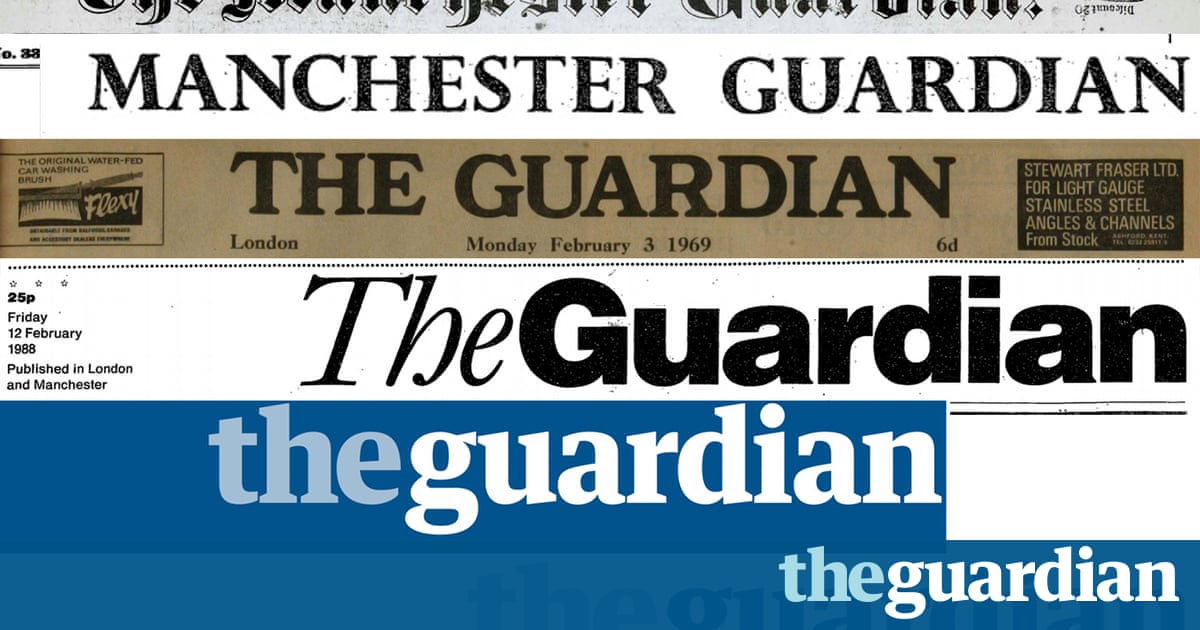 The Guardian has unveiled a new design for its masthead that will be used across the newspaper, online and apps.
The masthead has been revealed in a teaser video narrated by the actor Maxine Peake before the launch of the Guardian's tabloid format on Monday.
The design replaces the blue and white masthead that has been used since 2005.
Katharine Viner, the editor-in-chief of the Guardian and Observer, posted the 30 -second video on Twitter. The video describes the Guardian as a" space for notions ".
Viner wrote to Guardian and Observer subscribers between Christmas and the new year to explain the changes to the newspapers' formats and designs.

" The new design is the result of months of suppose, ingenuity and vision by a squad of talented designers and senior editors, and I hope you love it as much as I do ," she said in the letter." We are thrilled by the new newspapers. They are visual and serious; explanatory and keepable; full of life and narratives and ideas.
" As editor-in-chief of the Guardian and the Observer, my job is to ensure that our independent journalism continues to be enjoyed by as many readers as is practicable and that our print newspapers make a positive fiscal contribution to procuring a sustainable future. Moving to the tabloid format strengthens our ability to do both, and strengthens our ongoing is committed to print ."
Make sure to visit: CapGeneration.com