Pressure mounts on Canadian governments to tackle Islamophobia, as police analyse cowardly attack on daughters while she was strolling to school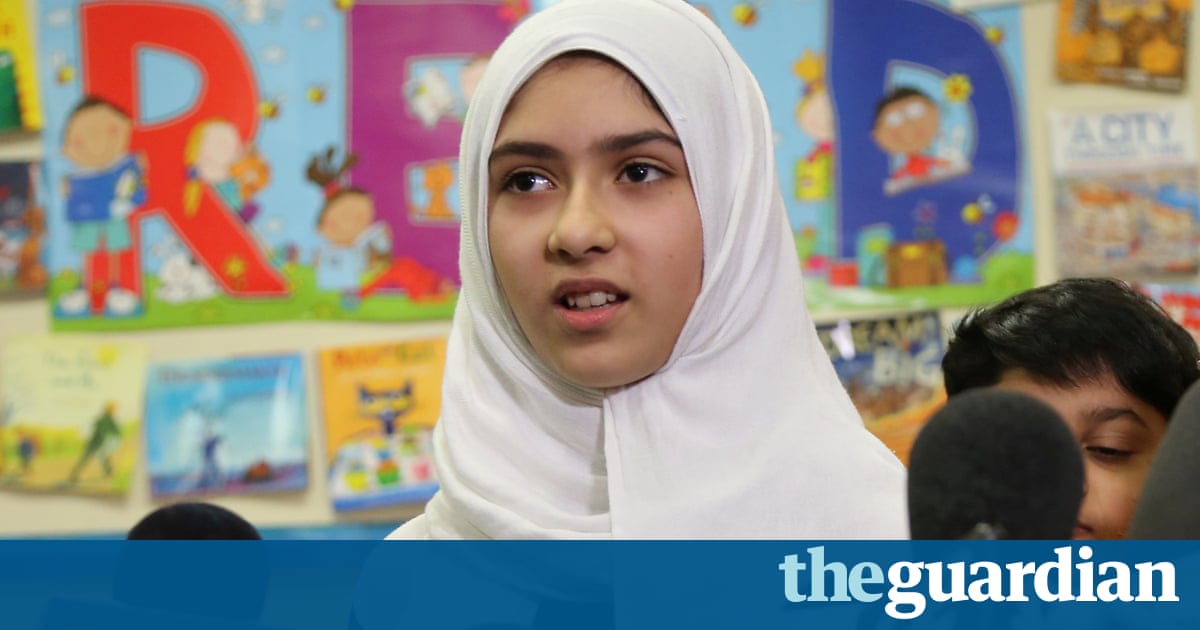 Toronto police are investigating an attack on an 11 -year-old girl whose hijab was repeatedly cut on her route to school, heightening pressure on Canadian governments to take farther action against attacks on Muslims.
An attacker, in two attempts within 10 minutes, cut the girl's hijab use scissors while she was strolling to school with her brother on Friday, a Toronto police spokeswoman said.
" I felt confused, scared, frightened ," Khawlah Noman, who is in Grade 6, told reporters at her school on Friday.
" I hollered. The man just ran away. We followed this crowd of people to be safe. He came again. He continued cutting my hijab again ."
The Toronto district school board said it was " shocked" to hear about the assault which Ontario Premier Kathleen Wynne called a" cowardly act of hatred" that did not represent the province. Police did not have anyone in custody.
The attack comes as Canada approaches the first anniversary of a deadly shooting in a Quebec City mosque that killed six people at prayer. A French-Canadian university student has been charged as the sole suspect.
Last month, a Quebec judge suspended a law banning people from wearing niqabs and other face cover-ups while dedicating or receiving public services.
Researchers have documented an increase in far-right radical activity in Canada, much of it targeting Muslims.
A survey conducted last year by Ontario's Human Right Commission found that more people reported harbouring "very negative" feelings about Muslims than about any other group.
The National Council of Canadian Muslims has called on the federal government to proclaim 29 January, the working day of the mosque shooting, a day of remembrance and action on Islamophobia. The government has not said whether it will do so.
Make sure to visit: CapGeneration.com