A 4-0 defeat at Everton a year ago, shortly after a 1-0 at Anfield, objective Citys title hopes. As they prepare to visit Liverpool on Sunday, the transformation has been remarkable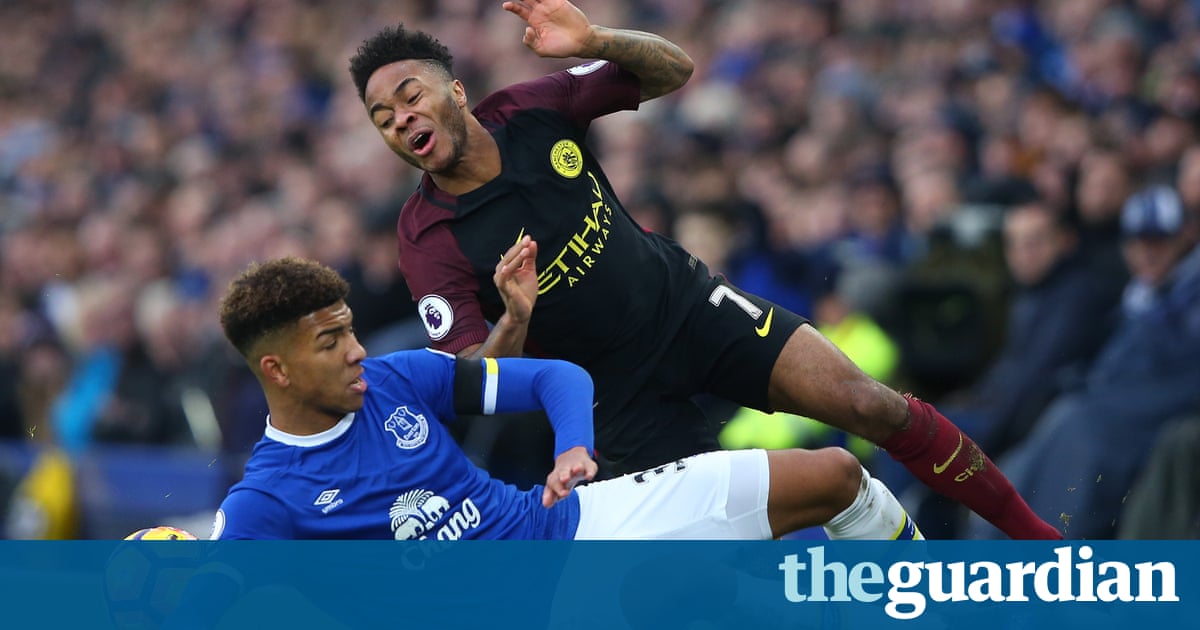 Almost precisely a year ago, Pep Guardiola was on Merseyside conceding defeat in the title race, a comprehensive 4-0 mauling at Everton having confirmed the widespread suspicion that Manchester City were not in any shape to catch Chelsea at the top of the table. A great deal can change in 12 months though. Just ask Everton, whose day could scarcely have gone any better, with Tom Davies grabbing his first aim for the club and Ademola Lookman completing the rout by scoring on his debut.
Yet even that version of Everton, confident and compact, willing to soak up pressure before striking rapidly on the breaking, would have struggled to prevail against the present incarnation of Manchester City. The draw at the Etihad in August turned out to be another false dawn. While Ronald Koeman's plans were disintegrating through autumn, Guardiola's players began stringing together a record-breaking sequence of 18 consecutive wins, putting themselves in an even stronger stance than Chelsea had occupied at the turn of the year.
How did Guardiola do that, exactly? Was it only by expending striker-type fund on a new pair of full-backs, as Jose Mourinho has alleged. Or was a more radical overhaul involved? The personnels at City does not appear at first glance to have changed all that drastically in the last year- Kevin De Bruyne, Sergio Aguero, David Silva and Raheem Sterling were all present and correct at Goodison- yet the supporting casting has been subtly altered around the key figures.
Beginning with the goalkeeper- Ederson is now one of the more reliable performers in the Premier League, whereas Claudio Bravo was quite the opposite- Guardiola has constructed significant upgrades almost everywhere on the pitching. Bacary Sagna and Gael Clichy have now departed and City boast a more aggressive full-back in Kyle Walker, even if Fabian Delph has had to fill in for the injured Benjamin Mendy on the other side of the pitch.
John Stones and Nicolas Otamendi remain City's first-choice centre-backs, just about, and though they can be error-prone Eliaquim Mangala did not do a lot against Bristol City in midweek to suggest he would be any better.
This is actually one region where City could still improve, and should Jonny Evans arrive before the end of the month one imagines he would not go short of games. Pablo Zabaleta is now at West Ham and Yaya Toure's top-flight games are strictly rationed, even though, nearly unbelievably, that was the partnership Guardiola sent out to anchor the midfield at Everton.
Gabriel Jesus was still to induce his debut a year ago and after a bright start he would shortly be lost to trauma, a similar situation to the one that applies at present. Leroy Sane was at Goodison but unused as a substitute. A year further on in his English education the German is now one of City's most potent attackers.
Perhaps Sane's example is the key to understanding City's success this season. The listing of players who have improved under Guardiola's tutelage is extensive- basically everyone has get better , not just Sterling and De Bruyne- and it is highly likely it would have been expecting too much to imagine everything would click into place from day one.
Make sure to visit: CapGeneration.com