Syria, the Democratic Republic of Congo, Yemen, Afghanistan, Ukraine the globe is scarred by violence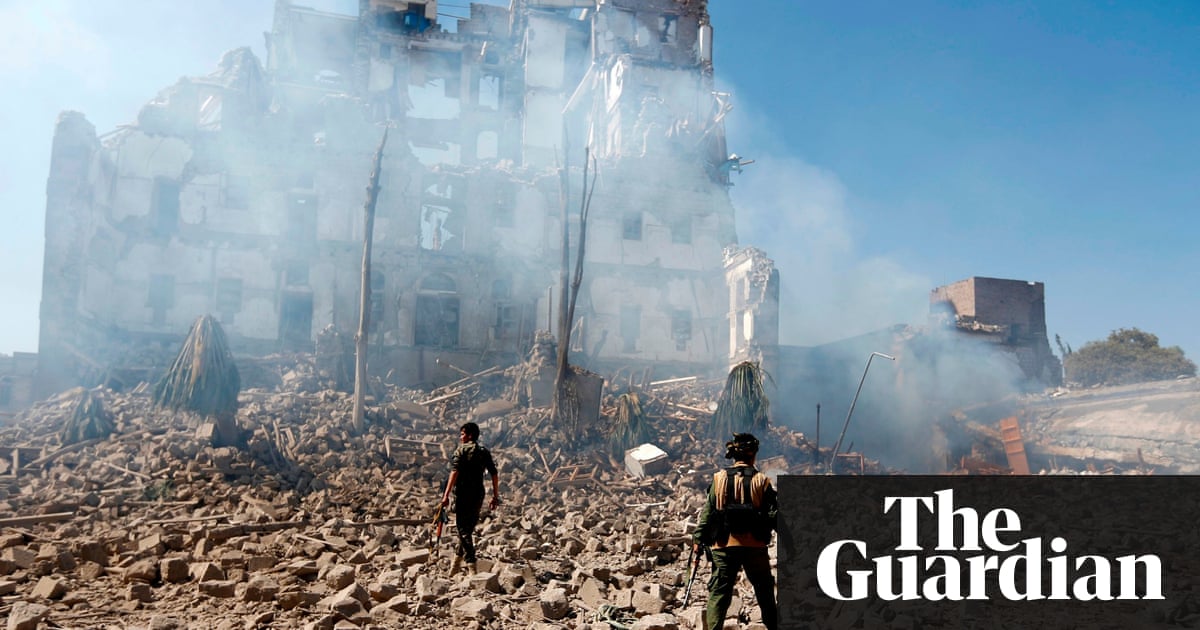 We live in a world of difficulty. Conflicts today may be much less lethal than those that scarred the last century, but this brings little convenience. We remain deeply anxious. We can blame terrorism and the fear it inspires despite the statistically unimportant number of casualties it inflicts, or the contemporary media and the breathless cycle of" breaking news", but the truth remains that the wars that seem to inspire the fanatics or have made so many headlines in recent years prompt deep nervousnes. One reason is that these wars appear to have no end in sight.
To explain these conflicts we reach for easy binary schema- Islam v the west; haves against have-nots; nations that "play by the rules" of the international system against "rogues". We also look to grand geopolitical theories- the end of the Westphalian system, the west faced by" the rise of the rest"- or even merely attribute the violence to "geography". None of these explanations seems to adequately allay our concerns.
This week Mohammad bin Salman, the young Saudi Arabian crown prince, will be in London. One topic he will be discussing with British policymakers is the war raging since 2015 in its neighbour Yemen, where Saudi forces-out lead an alliance of regional powers against Houthi rebels. The war, part of a Saudi policy of adopting a more aggressive external posture, is not going well. It is a standstill which has left thousands of civilians dead.
Last week Ashraf Ghani, Afghanistan's embattled chairwoman, announced a bold plan to draw the Taliban into a binding peace process. Commentator spoke of a last desperate gamble to bring an end to conflict that has gone on so long that there are western soldiers soon to be deployed to the country who come into nappies when it beginning in 2001.
In Syria, where the civil war is now in its seventh year, "were not receiving" respite either. Ghouta, a rebel-held suburb of Damascus, is under daily bombardment after years of siege. Militia manoeuvre for advantage across the country. If anyone guessed the autumn of Raqqa, the headquarters of Islamic State( Isis ), would bring an end to hostilities, the latter are sadly mistaken.
Nor are these" long wars"- which could include Somalia( at war since 1991) or Libya( since 2011) or Mali( since 2012)- restricted to the Islamic world. There is South Sudan, where a vicious four-year-old civil war is intensifying, and the Democratic Republic of the Congo, where more protests ended in bloodshed last week. The east of the DRC was the crucible of a huge conflict that killed 5 million people between 1997 and 2003 and has remained unstable ever since. Thousands have died and millions have been displaced by conflict there in the last 18 months as anarchy overcomes swaths of the vast country.
It is more than four years since Russia annexed Crimea and helped to provoke a rebellion in Ukraine's industrial east. Since then about 10,000 people have died, including 3,000 civilians, and more than 1.7 million been displaced .~ ATAGEND Despite a ceasefire bargain, a low-intensity conflict has become the grind everyday backdrop for a region that no longer watches a way out of its misery.
To understand the duration of these conflicts we need to understand their nature. Most analysis focuses on states. This is inevitable. Our maps show the world divided into nations. These are the building blocks of our political, legal, social and economic systems and, as has become so obvious in recent years, key to our identity. In Afghanistan, the war is both to establish a state, and about differing visions of what form it is appropriate to take. In Syria, the war is to maintain, or depose, a state. In Yemen, the war is to control one. In the DRC, the conflict's roots lie in the weakness of the state.
States have also prolonged these conflicts and, in some cases, caused them. Russia's irredentist aspirations in Ukraine, Pakistan's interference in Afghanistan. The involvement of so many regional and international performers in Syria fuelling, whether purposely or accidentally, violence.
Yet, however important, nations are far from the only protagonists in these conflicts. In two decades of covering dozens of conflicts around the world, I have reported on only two that involved military forces of two nations in direct showdown. One was the short war between India and Pakistan in 1999; the second was the war in Iraq in 2003. According to researchers at the University of California, there are none more recent.
The front lines in these new conflicts often follow boundaries that divide clans or castes , not countries. They lie along frontiers between ethnic or sectarian communities, even those dividing, for example, pastoralists from herders or the landed from the landless, from those who speak one dialect or language from neighbours who speak another. These frontlines are not difficult to tracing, on the map or on the ground.
In fact, if we look around the world at all its many conflicts, and if we define these wars more broadly, then we find frontlines everywhere, each with its own no man's land strewn with casualties. In Mexico, Brazil, South Africa or the Philippines, there is huge violence associated with criminality and the efforts( by states) to stamp it out. There is violence perpetrated against females by the individuals who dread progress in the struggle for a more equitable distribution of power, status and wealth. There is economic violence- how else to describe the deaths of 1,000 people in a building collapse in Bangladesh in 2013 or, in DRC again, the traumata to miners excavating out critical commodities to the world's industries?
Our world may not be racked by conventional conflicts between nation states of previous ages, but it is still a very violent place. The harsh reality may be that we should not be wondering why wars seem so intractable today, but why our time on this planet makes such intractable wars.
Syria
Make sure to visit: CapGeneration.com