Research proves 34% rise in attacks against campaigners defending land, surrounding and labour rights in the face of corporate activity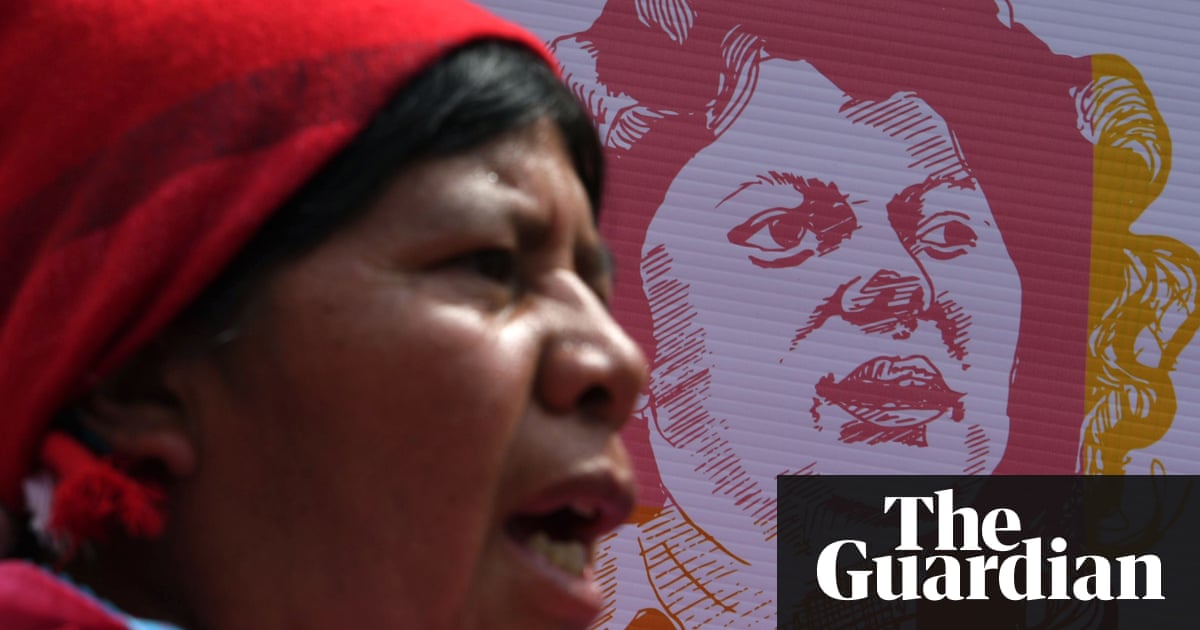 Human rights defenders who challenge big corporations are being killed, assaulted, harassed and squelched in growing numbers, researchers have claimed.
A survey by the Business and Human Rights Resource Center recorded a 34% global rise in attacks against human rights activists last year, including 120 alleged murders and hundreds of other cases involving menaces, assaults and intimidation. The number of incidents were found to have risen sharply, with 388 attacks recorded in 2017 compared with 290 the previous year.
The research focused on attacks against activists involved in protests against corporate activities. Victims included unionists, protests, whistleblowers and indigenous communities.
Land rights defenders and activists linked to the mining, agribusiness and renewable energy sectors were found to be in greatest hazard. The researchers also highlighted an increased risk to lawyers, and to members of human rights and environmental civil society organisations working for corporate accountability.
In 42% of harassment instances, judicial intimidation was used in an attempt to suppress protests against record-keeping activities. This included arbitrary detention, criminalisation and aggressive lawsuits.
The Business and Human Rights Center found that companies involved in mining, agriculture, energy and construction- particularly those headquartered in the UK, US, China, Canada and France- were the most likely to use legal means in an attempt to prevent human rights protests.
" Our research highlights that companies do play a significant role in assaults on human rights defenders- the first time that this data has were consistently collected ," said Ana Zbona from the Business and Human Rights Resource Center.
The researchers found that human rights defenders creating concerns about business operations are often criminalised on fabricated charges. Documented suits include activists accused of being involved in assassinations in Guatemala, arson attacks in Chile, and fraud and tax evasion in Turkmenistan, Russia and Azerbaijan.
" Judicial harassment deters communities, workers and activists from speaking out against corporate abuse. Legal harassment often forms part of a broader campaign which are able to include physical attacks and killings ," said Zbona.
" Impunity from the nation and the declining strength of unions has a big role to play, as well as a growing competition for natural resources that is only gaining pace ."
Although assaults occurred in every region across the world, Brazil, Mexico, Colombia, Honduras, Guatemala and the Philippines- which collectively accounted for 212 of all incidents- were identified as the countries where attacks were most probable.
Last week, the International Council on Mining and Metals acknowledged that attacks on human rights defenders were on the increase and called on relevant government authorities to take action.
" Defenders continue to face harassment and dread for their safety when they speak out ," members of the council said in a statement." This is deeply concerning for companies that are committed to human rights, openness and transparency. While we may not always agree with postures taken by human rights defenders, ICMM recognises freedom of expression and assembly as fundamental human rights ."
Last month, a report by Frontline Defenders said that in 2017 there was a" well resourced and coordinated strategy of libel, criminalisation and violence deployed to intimidate, marginalise and stillnes human rights defenders ".
The group received reports on the murder of 312 rights defenders in 27 countries.
" In 2017 the alarming rise in attacks is just a continuation of what has become a very open and very aggressive attack on civil society and anyone who advocates against or challenges corporate power ," said Katie Redford, director of EarthRights International, a civil society group that provides legal assistance to human and environmental rights activists.
Case studies
On 24 January 2018, Quintin Salgado, a labour activist and leader of the Los Mineros employees union, was attacked and killed by unknown assailants. Salgado had been working with striking miners at the Media Luna mine in Guerrero, Mexico, owned by Canadian mining company Torex Gold. Employees have been striking since November 2017 in an effort to secure better working conditions and the right to freedom of association. Salgado, a former worker at the mine, was the third person involved in the ten-strikes to be killed. In a statement following the murder, Torex Gold said:" The Company has no way of knowing who was behind the killed. It is our understanding that Mr Salgado was well known to authorities and that the investigation continues. It is genuinely sad that Los Mineros and their supporting unions have chosen to exploit these human tragedies to further their political agendas ."
On 9 January, Ronald David Barillas, a member of the Xinca indigenous parliament, was killed in Santa Rosa, Guatemala. Barillas, a vocal critic of the sugar agroindustry, had opposed the Escobal mining project, owned by Canadian firm Tahoe Resources. In a statement, the mining company said:" As an open, transparent and statute biding company, we will cooperate with authorities as requested. We are committed to the search for truth, strengthening the rule of law, and the fight against impunity in Guatemala … We recognise human rights activists are particularly vulnerable to violence and persecution. We denounce any tries by others to threaten, frighten, or attack each member of community activism groups or human rights organization ."
Attorneys in Cambodia are seeking criminal charges and pre-trial detention for three prominent human rights defenders, Moeun Tola, Pa Nguon Teang and Buddhist monk Venerable But Buntenh. If convicted, they face up to three years in prison.
Last month, palm oil company Socfinand its Cameroonian subsidiary Socapalm began defamation proceedings in Paris against two NGOs, Sherpa and ReAct, and French media outlets Mediapart, L'Obs and Le Point, over reporting of protests by farmers living near plantations run by the two companies. Socfin is part-owned by French conglomerate Bollore, one of the world's largest companies. Sherpa claims that, collectively, Socfin and Bollore have launched more than 20 libel suits against 40 journalists, NGOs and media organisations since 2009.