No one were injured after 53 -metre high silo fell the wrong way, but library and music school crushed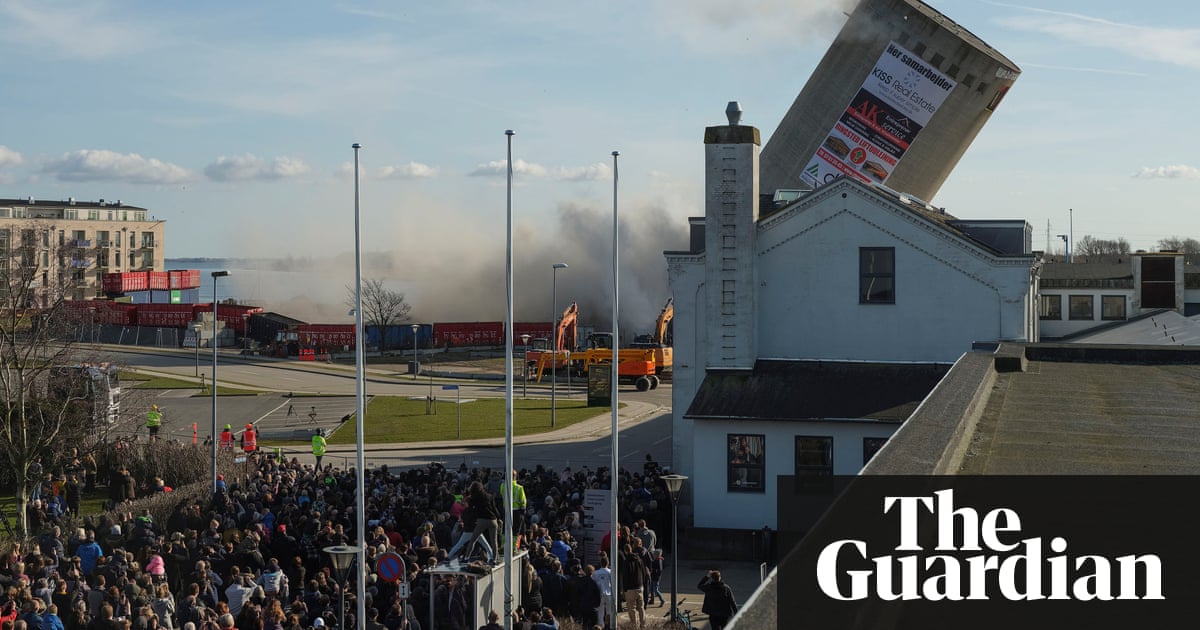 A Danish cultural centre has been damaged after a 53 -metre high silo fell the wrong way while being demolished.
In video of the explosion in the town of Vordingborg, onlookers cheer the detonation, but then watch in astonishment as the tower toppled towards the waterfront library and music school.
No one was injured in the accident.
Denmark's explosives association told preparations for the demolition seemed to be correct, Danish newspaper BT reported.
An investigation is currently underway into what caused the operation to go wrong.
The Vordingborg local government told volunteer firefighters ran through the night to help secure the culture centre.
The library said though books and everything else were covered in dust, there was little structural damage to the interior.
In the explosives industry, a building that does not go down in the way it was supposed to is known as a "standup".
In Glasgow, Scotland in October 2015, thousands gathered to watch as the six remaining tower blocks of the historic Red Road flats were bulldozed to the ground.
As the dust settled and the two-year clear-up was meditated, it became clear. Two was currently partially standing.
Make sure to visit: CapGeneration.com