Those who say the Good Friday agreement has run its course are wrong. Reinstating the Irish border would be an enormous setback, says Hillary Clinton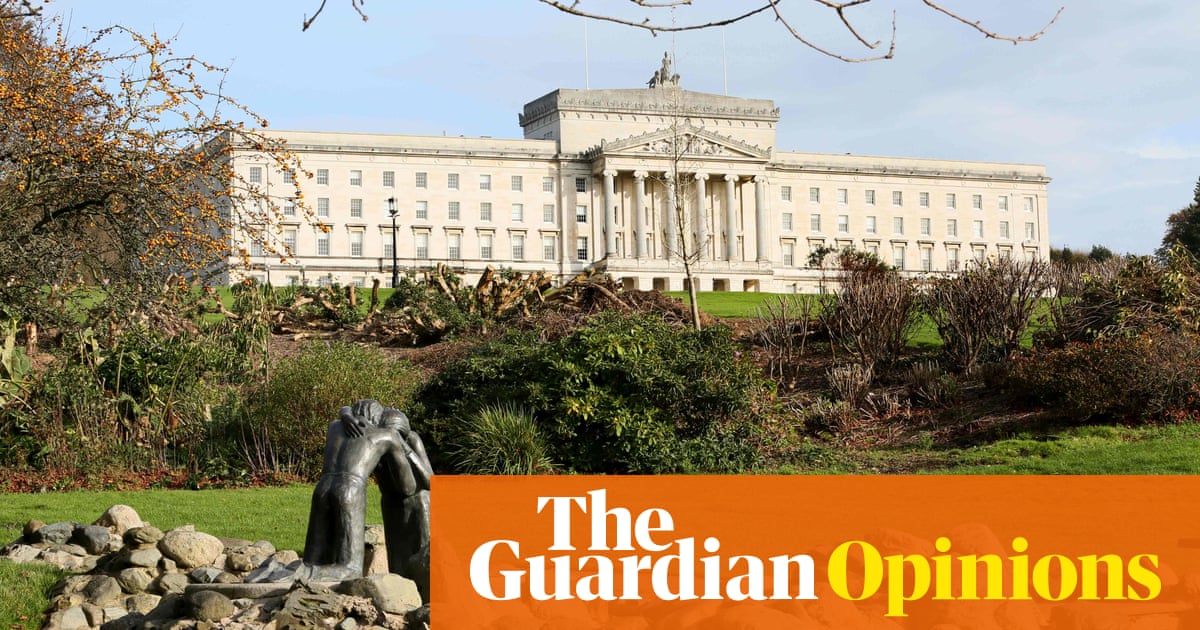 Twenty years ago, the Good Friday/ Belfast arrangement helped bring an end to decades of conflict and violence in Northern Ireland. It was a watershed moment– the result of diplomatic efforts within the dormitories of government and extraordinary actions of ordinary women and men who reached across longstanding and bitter divides.
Today, the agreement stands not only as a local framework for shared understanding, but as a shining example of what's possible when citizens come together to demand peace, and preserve it across generations. As the world celebrates this significant anniversary, we must also remain vigilant in protecting the agreement in the face of our current challenges- from the uncertainties heralded by Brexit to the hurdles posed by the impasse in devolved government in Northern Ireland- and do all we can to deliver on the unrealised aspirations of human rights and equality that were espoused that day in April 1998.
Even now, I can picture clearly my husband's first trip-up to Northern Ireland as chairperson. On a cold wintertime night in 1995, Bill and I joined thousands of people at Belfast city hall for the lighting of the Christmas tree. As Catholic and Protestants alike came to that spot from their profoundly divided neighborhoods, there was no guarantee that violence wouldn't break away; yet they came with a sense of hope, after so many seasons of darkness.
It was on that same trip that I first satisfied some of the women whose names are too often forgotten, despite their crucial role in the agreement. One of those women was Joyce McCartan, a Catholic mother whose 17 -year-old son had been shot dead by a Protestant gunman. Joyce invited me to join women from both traditions at the safe house she had set up in a local fish and chip shop. We sat around a small table, drinking tea out of an old aluminium teapot, while the women told me how they had first reached across their divides to band together to stop the price of their children's milk from going to go. Along the route, they discovered that the deep-rooted causes of the violence- the terrors of sectarianism, the burdens of poverty, the desperation of unemployment- touched all of their lives. In the end, for them and for so many girls across Northern Ireland, love of family operated deeper than calls to hatred.
Though they may not have induced the headlines or the history books, those kitchen-table conversations were essential to the peace process. So were all the women who came together to form a alliance and claim a formal seat at the table- females like Avila Kilmurray, Monica McWilliams, Pearl Sagar, May Blood and so many more who moved mountains to help negotiate the Good Friday agreement years ago at Stormont.
There are some who argue that the agreement has outlived its usefulness. They are wrong. Countless people in Northern Ireland are alive today, rather than in early tombs, because of it. The last thing we can afford to do is become complacent, or delude ourselves into thinking our work is finished. In fact, 20 year later, crucial components of the agreement still have yet to be implemented. An integrated education system and support for community developing, the promotion of the representation of women, and a bill of rights for Northern Ireland are all promises that have yet to be realised. The fact that the Civic Forum has fallen by the wayside is especially tragic, since it would offer a venue to discuss many of the urgent issues facing Northern Ireland today, including the possible outcomes of Brexit negotiations.
These are difficult times for Northern Ireland, and for our world. As the Brexit debate rages on, I continue to believe in the value of the European Union, and of a Europe that is whole, free and at peace. But no matter the outcome of these discussions, we cannot allow Brexit to undermine the peace that people voted, opposed and even died for. Reinstating the border would be an enormous setback, returning to the" bad old days" when communities would once again be set apart.
Two decades ago, it was acknowledged that just as the Troubles didn't start overnight, peace was never going to come overnight. Now, as the world celebrates this important anniversary, the principles the agreement represented in the first place are more important than ever: a commitment to peace, prosperity and healing as the person or persons of Northern Ireland build a shared future. As Avila and Monica recently wrote, if short-term interests take precedence over resolving the long-term challenges that still exist in Northern Ireland," then it is clear that the hand of history is likely to be both heavy and unforgiving ".
Make sure to visit: CapGeneration.com