Judge dismisses claims by Polish government that logging was necessary to protect ancient forest from outbreak of bark beetles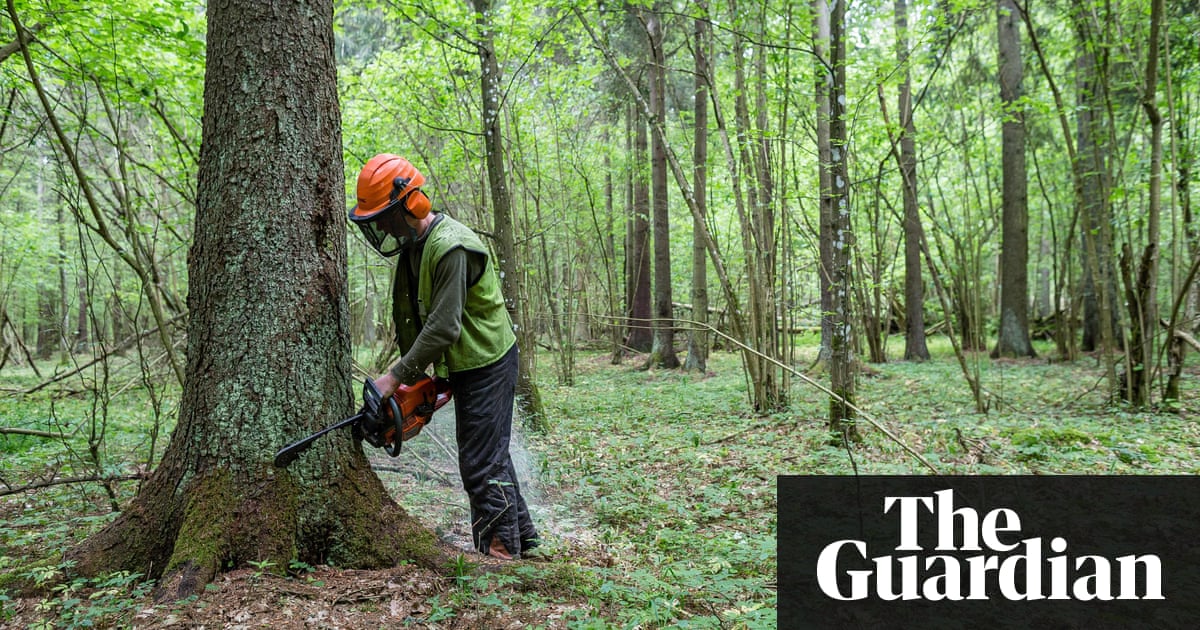 The EU's highest court has ruled that Poland's logging of the ancient Bialowieza forest is illegal, potentially opening the door to multi-million euro fines.
At least 10, 000 trees have been felled in Bialowieza, one of Europe's last parcels of primeval woodland, since the former Polish environment minister, Jan Szyzko tripled logging limits there in 2016.
Government claims that the forest was bringing protected from a spruce beetle outbreak were rejected by European court of justice magistrates, who said that Poland's own forest management plans showed that logging posed a greater threat to Bialowieza's integrity.
A minimum fine of EUR4. 3m, potentially rising to EUR1 00,000 a day, could now be levied against Poland if the tree fells continue.
James Thornton, the chief executive of the green statute firm ClientEarth, told:" This is a huge victory for all defenders of Bialowieza forest. Hundreds of people were heavily engaged in saving this unique, ancient woodland from unthinkable demolition ."
More to follow .
Make sure to visit: CapGeneration.com