Authorities arrest opposition leader at Moscow anti-Putin rally that was part of demonstrations across the country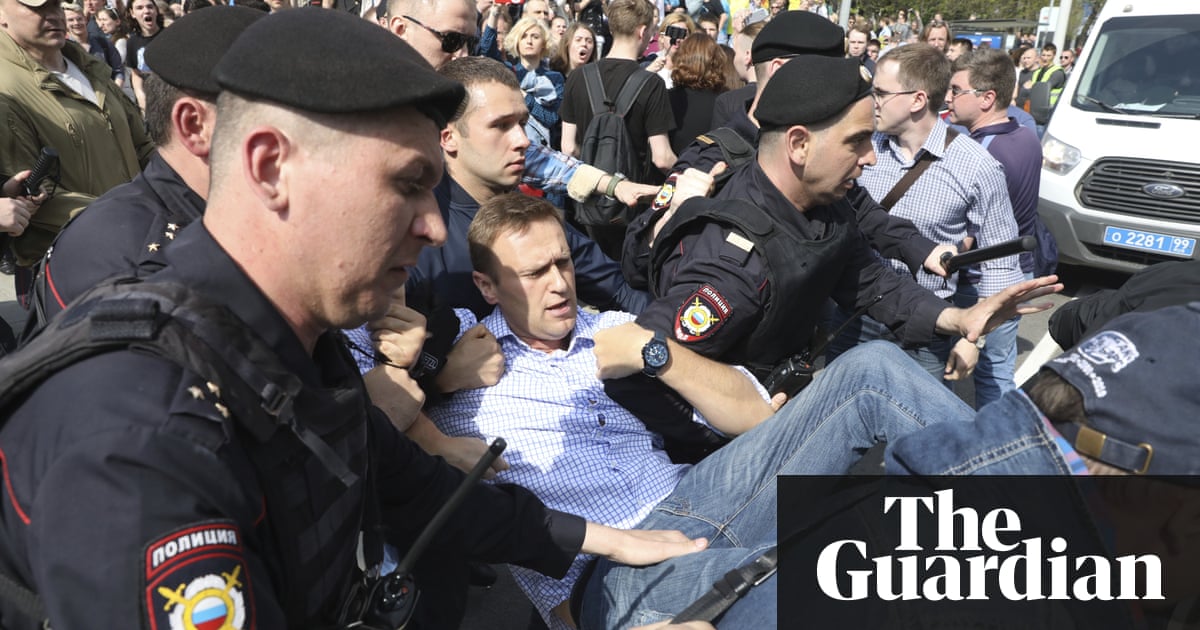 Russia's opposition leader, Alexei Navalny, was one of about 1,600 of people detained by police during nationwide protests before Vladimir Putin's inauguration for a fourth presidential term.
Navalny, 41, was arrested by police shortly after joining thousands of protesters at Moscow's Pushkin Square, a short distance from the Kremlin. Officers carried the governmental forces critic from the landmark square by his arms and legs as he fought and angry opposition supporters jeered and screamed. A police helicopter circled low, almost drowning out chants of" Putin is a bandit! and" Down with the tsar !"
After the arrest, police said Navalny was arrested for disobeying police, an offence punishable by up to 15 days behind bars. He spent two months in prison last year on protest-related charges.
Navalny had called for the protests on Saturday prior to Putin's inauguration on 7 May, a ceremony to mark the start of a new six-year term of office of members that will keep the former KGB officer in power until 2024.
" Putin is not our tsar ," Navalny said in an online video before the rallies." He intends to manage Russia as his own personal estate in the interests of his allies, his family, and a narrow ruling group that has seized power ."
Police in Moscow appeared to be taken by surprise when hundreds of protesters surged from Pushkin Square on to Strastnoi Bulvar, a key road that leads to Tverskaya, the Russian capital's main boulevard. Traffic police diverted vehicles before riot police, some lashing out with batons, built repeated attempts to try and clear the road. There were isolated clashes as some protesters attempted to hold their ground.
Make sure to visit: CapGeneration.com