Spanish firefighters and Danish volunteers on trial on Lesbos could face 10 years in prison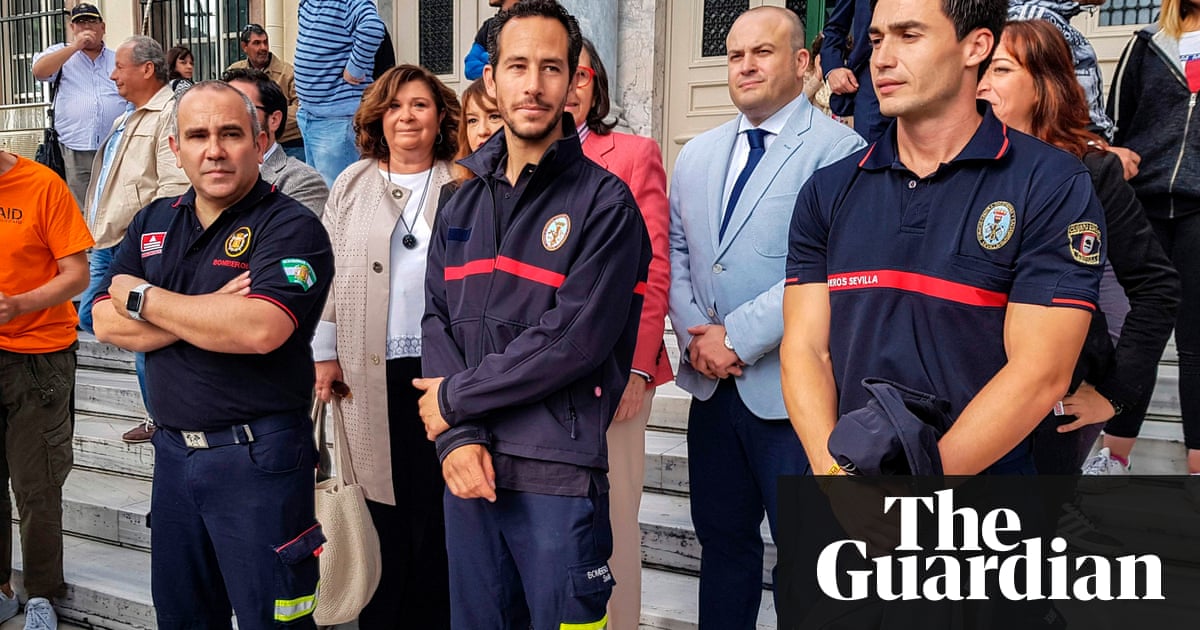 Three Spanish firefighters and two Danish volunteers have appeared in tribunal accused of trying to help migrants enter Greece via the island of Lesbos.
The firefighters- Manuel Blanco, Jose Enrique Rodriguez and Julio Latorre, all from the southern Spanish city of Seville- had taken part in various rescue missions in the Aegean.
All five accused were in court on Monday in the island's capital, Mytilene, along with advocates to hear the charges against them, which could carry a jail term.
The five were arrested in January 2016 after rescuing migrants travelling from Turkey to Greece.
The Spaniards worked as volunteers for business associations Proem-AID and the Danes for Team Humanity as they sought to aid thousands of migrants, mostly Syrians, risking their lives to reach Europe via Lesbos and other Greek islands.
" This trial is important because humanitarian assistance can not and should not be criminalised ," one of the Danish defendants, Salam Aldin, said.
Many anglers from the smaller port of Sykaminia, one of the main landing sites for migrant boats at the time, were at the court to support Aldin.
The defendants is no more than helping to save lives while the Greek coastguard was overwhelmed, said a lawyer for the Spanish firefighters, Haris Petsikos.
The Spanish defendants satisfied their country's foreign minister, Alfonso Dastis, in Madrid in early April. He tweeted that the trio had undertaken rescue and humanitarian aid work.
The five could face up to 10 years in prison, with a verdict expected by Wednesday.
About 5,100 migrants died in 2016 crossing the Mediterranean, according to the International Organization for Migration.
More than 1,000, including many children, drowned in 2015 and 2016 in the narrow stretching of sea dividing the Turkish coast from the Aegean islands.
Make sure to visit: CapGeneration.com