At PMQs, the Labour leader has a revolutionary scheme: ask the questions the country wants answered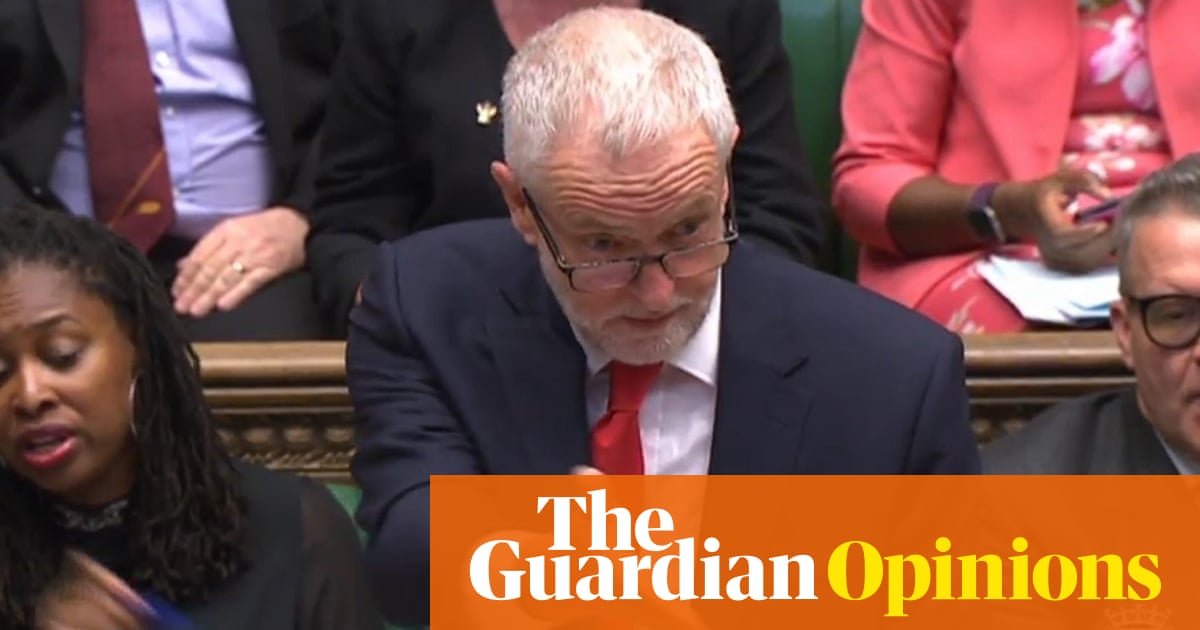 At some phase in the last week the Labour leader has undergone a major reboot. At recent prime minister's questions Jeremy Corbyn's main achievement has been to make Theresa May appear less hopeless than she really is by failing to speak in joined-up sentences or asking questions even he couldn't understand. All the prime minister had to do to survive unscathed was stand up and answer the question she would like to have been asked. Something that even she could just about manage.
Corbyn 2.0 had a revolutionary scheme. Talk in plain English. Keep things short and sweet. Stick to one topic. Don't attempt the impossible of believing on his feet. And ask the questions that everyone in the country wanted answered. He began by highlighting the government's divisions on Brexit. Did she agree with her foreign secretary that her favoured" customs partnership" arrangement was crazy?
The prime minister couldn't cope. May has been through several iterations of her own- no one is entirely sure if we are now at Maybot 5.0 or Maybot 6.0- but she has yet to find a system that is passably functional. Rather it seems that each upgrade only serves to further weaken her. Even though Boris Johnson's contributions to cabinet collective responsibility had been front page news for a couple of days, she was totally taken aback by the question.
" We are leaving the European Union and we are leaving the customs union ," she told, playing for day as so often before by offering nothing that advanced the public understanding of anything. It's becoming clearer by the day why the government has made so little progress in its Brexit negotiations. It's not just that no one can agree on what it is they want, but that every new development seems to take the cabinet entirely by surprise. Michel Barnier must have more enlightening conversations with his grandchildren.
Corbyn relaxed into his script. No deviation , no repeating , no hesitation. The Labour backbenchers couldn't believe what they were hearing. The best reply they can normally muster for their leader is a passive-aggressive stillnes, but now some were actively encouraging him. Their human was successfully embarrassing the prime minister by simply stating the obvious. The government was committed to working on two solutions to the customs union that both the government and EU concurred were unworkable and unacceptable. You'd be pushed to come up with a better definition of clueless.
" We are leaving the customs union ," the Maybot told again as her computer crashed and she burned. By the time the exchanges between the two leaders came to an end, she was just a mess of wires and smoking silicon chips with a disembodied voice, both shrill and brittle, imploring someone to unplug her. On days like this, it is hard to see how she can remain in the job. Or how she could even want to. It feels as if it's only the pressure going at her from all sides the hell is stopping her falling apart.
With John Bercow away at Michael Martin's funeral, it was deputy speaker Lindsay Hoyle who was left to preside over the proceedings. Taking his cue from Corbyn's one-line questions, Hoyle moved things along at a nice clip, putting a stop to the braying with a simple hand gesture and keeping the odd outburst of Tory sycophancy to a minimum. PMQs was all wrapped up in under 40 minutes and the MPs roared their acceptance. Then, they would have done so if he'd let it run for over an hour. Not being John Bercow is more than enough to raise the roof in some quarters.
Boris Johnson had managed to prove his loyalty to May by refraining from heckling her- being so jet-lagged he could hardly keep his eyes open must have helped- but once she had left the chamber it was his turning at the dispatch box to explain how his one-man mission to nominate Donald Trump for the Nobel peace prize had ended with the US president canning the Iran nuclear deal. It wasn't his finest hour, but even he seemed surprised that so many of his own MPs, including former defence secretary Michael Fallon, were so quick to hail Trump's genius. With just a clue of Boris being in charge, the madmen really are taking over the asylum.
Make sure to visit: CapGeneration.com