Singer SuRie carries on after invader wails Nazis of the UK media, we demand freedom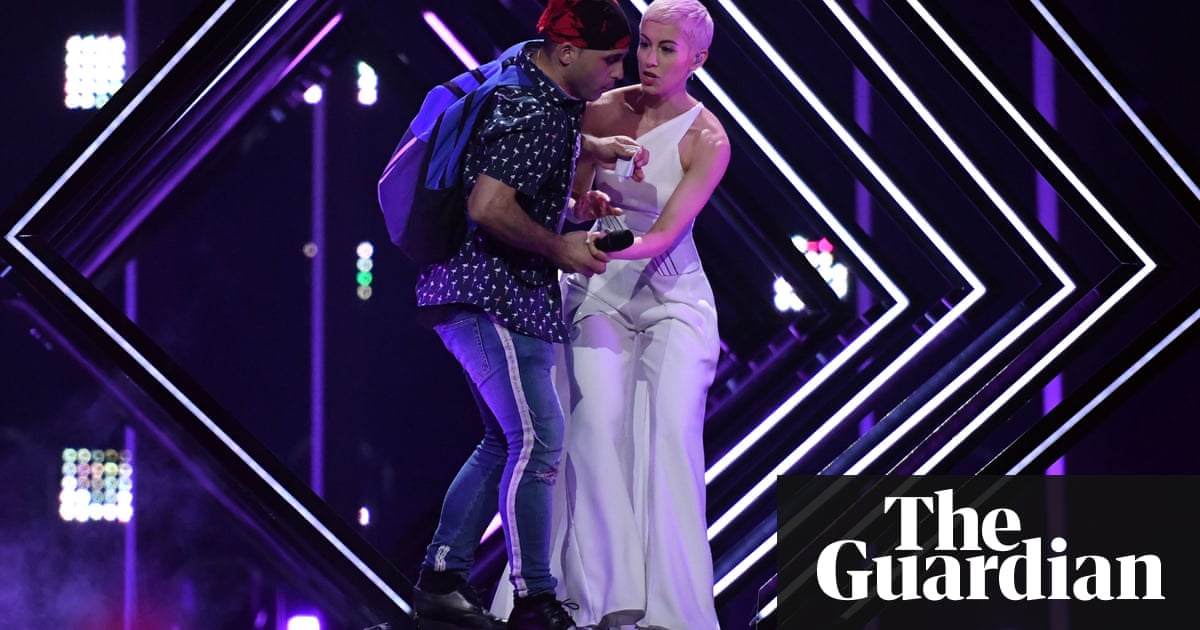 A stage invader has stormed the stage in the middle of UK singer SuRie's Eurovision performance in Lisbon.
The man grabbed the microphone from the 29 -year-old singer on Saturday night and called" Nazis of the UK media, we demand freedom" before he was wrestled from the stage.
The man has since been widely identified as serial stage invader Dr ACactivism who tried to hijack The National Television Awards in January before host Dermot O'Leary pushed him from the stage.
And in April 2017 he was identified as the man who tried to disrupt the live final of The Voice.
According to his Twitter bio, he is a philosopher, activist and DJ based in London and has written a self-published e-book.
SuRie, real name Susanna Marie Cork, clapped in time to the backing way while the camera cut to British fans in the Altice Arena in Lisbon after the Londoner managed to grab her microphone.
Once it was back in her hand she sang the lyrics," Don't give up ," to huge cheers from the crowd
Presenter Graham Norton told spectators:" We are still reeling, there was a stage intrusion ."
There was an outpouring of support for the vocalist on social media.
JK Rowling wrote:" That was everyone who's ever been on stage's worst nightmare and it must have been scary, but what a pro, what a recovery ."
Former Eurovision contestant Cheryl Baker tweeted" love your heart" to SuRie and added:" Where was the security? He could have had a weapon !"
Eurovision producers offered the vocalist a chance to perform again at the end of the demonstrate, but she declined.
The Eurovision song contest tweeted that the man responsible for the stage intrusion was taken into police custody after the incident.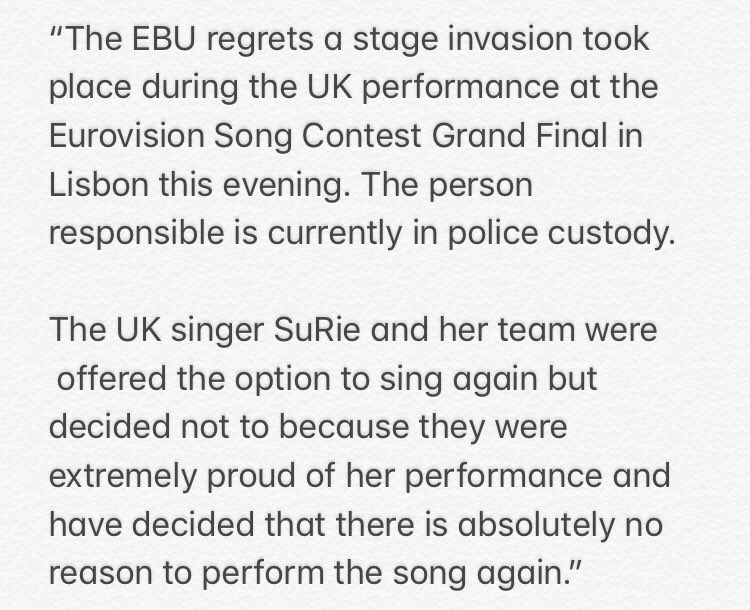 Make sure to visit: CapGeneration.com