Eruption of Kilauea into fourth week with 82 structures burned and thousands of residents under evacuation orders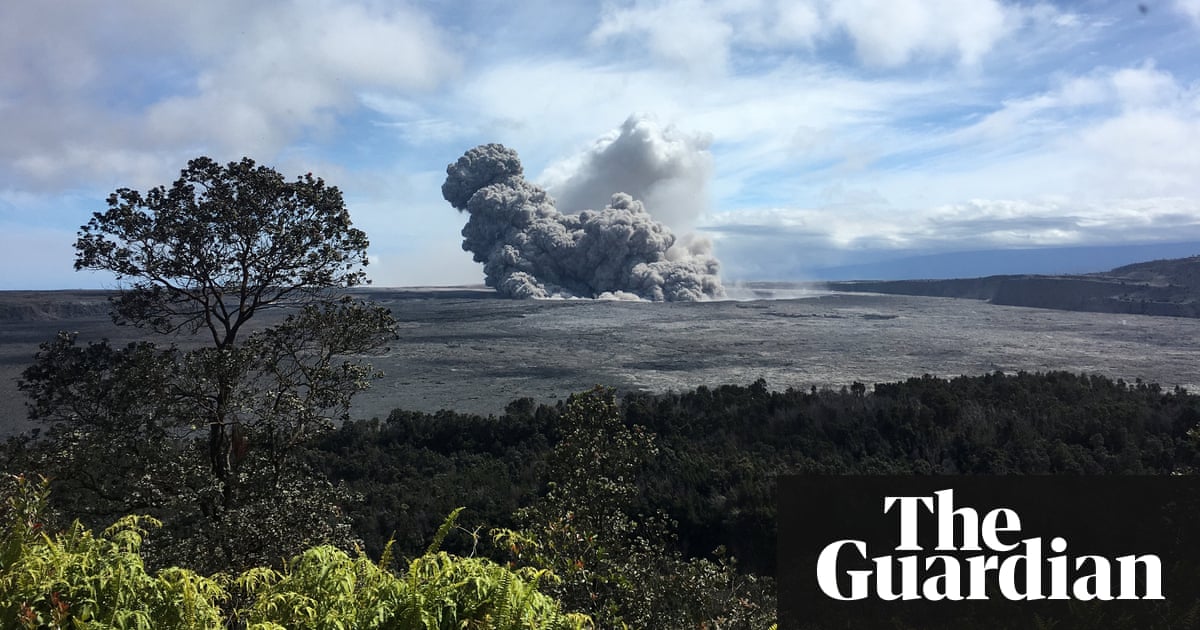 A series of summit explosions on Saturday spewed ash from Kilauea volcano up to 11,000 ft and dusted communities to the south-west, the Hawaiian Volcano Observatory said.
The three explosions, which began around 12.42 am, went during the course of its fourth week of what geologists rank as one of the biggest eruption cycles from the Big Island volcano in a century.
Residents downwind of Kilauea were advised by County of Hawaii Civil Defense to avoid exposure to ash, which can cause eye irritation and breathing difficulties, particularly in people with respiratory problems.
Some 25 miles down Kilauea's east flank, lava gushed from six giant cracks. Molten rock from two rifts advanced over a street of homes in the Leilani Estates housing development, the observatory said.
The number of houses and other structures destroyed by lava flows in the island's lower Puna district leapt to 82 on Friday, from a previous count of 50 after fissures reactivated in Leilani Estates this week.
Another lava flowing near the rural housing development slackened and was 150 yards from Pohoiki Road where there are dozens more homes, the observatory said.
Around 2,000 residents of Leilani Estates and nearby Lanipuna Garden remained under evacuation orders due to lava flows and high levels of toxic sulfur dioxide gas from volcanic vents.
Contingency schemes have been constructed for a possible helicopter evacuation of up to 1,000 residents in a coastal regions south of the fissures should their last exit route be blocked by lava or become unsafe due to gaping cracks, officials said.
Make sure to visit: CapGeneration.com