A day off learning about unconscious bias will have little impact. What will work is to allow anyone be left in its coffee shops without buying, writes Guardian columnist Gaby Hinsliff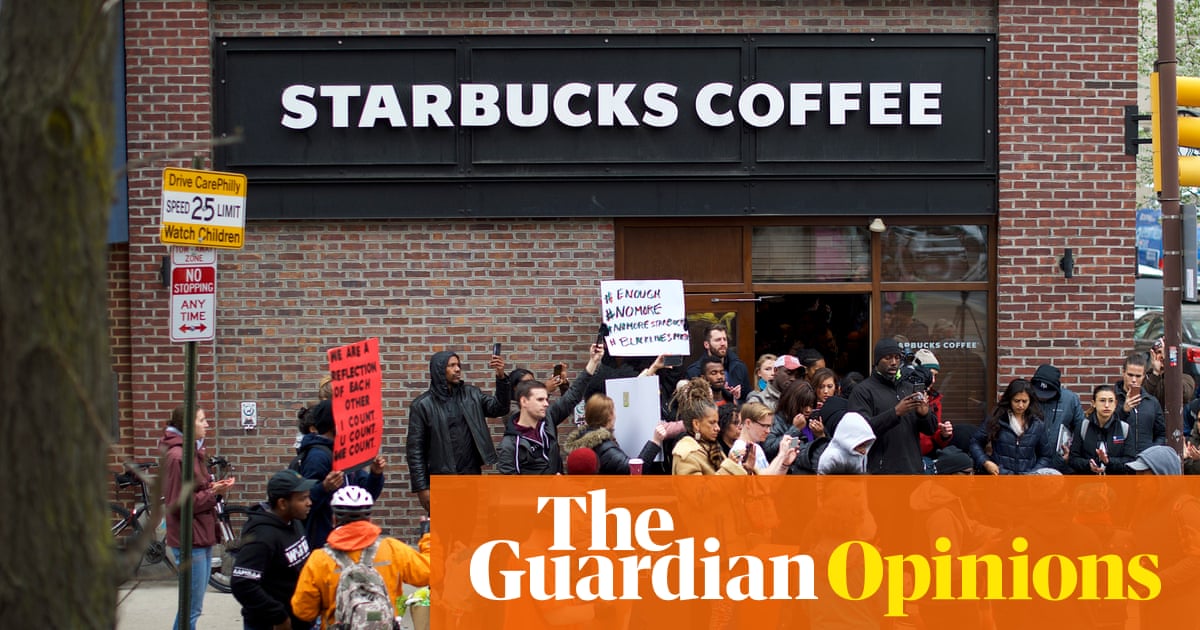 How long does it take to change someone's mind?
A lot longer than it takes to read a newspaper article, for a start. A lifetime isn't enough, in some cases. And that's why there has been some scepticism about Starbucks' decision to close thousands of stores to give staff so-called " unconscious bias" educate, or conferences in recognising and overcoming the ingrained prejudices most of us don't even know we have.
The move follows an infamous incident in one of its Philadelphia stores where staff called police after noticing two black humen hanging out without buying anything; both were taken away in handcuffs even as fellow customers protested that they hadn't done anything wrong. When it turned out the two men had just been innocently waiting for a friend, Starbucks observed itself branded racist overnight. Would a store manager actually call the cops on two white tycoons waiting for a colleague, or a bunch of giggly teenage daughters sharing one gingerbread latte? So why were black humen deemed uniquely threatening? The whole thing was particularly excruciating in a country where older people of colour still vividly recollect segregation in eateries, or being chased out of drugstores as children by white owners, but the backlash spread well beyond the US. And so Starbucks joined an increasing number of household names( including Guardian News and Media) and public sector organisations known to use unconscious bias training.
It's not hard to see why it's a growth industry; from the BBC's gender pay scandal to the current furore over whether Oxbridge admits enough black students, the concealed premises most of us can't even acknowledge we make are increasingly likely to land organisations in trouble. What is less clear is whether a morning of sitting through diversity videos can really achieve anything beyond some free publicity.
Make sure to visit: CapGeneration.com