Doug Jones becomes first Democrat to win any statewide office in Alabama in a decade after Moores campaign for Senate marred by sexual assault claims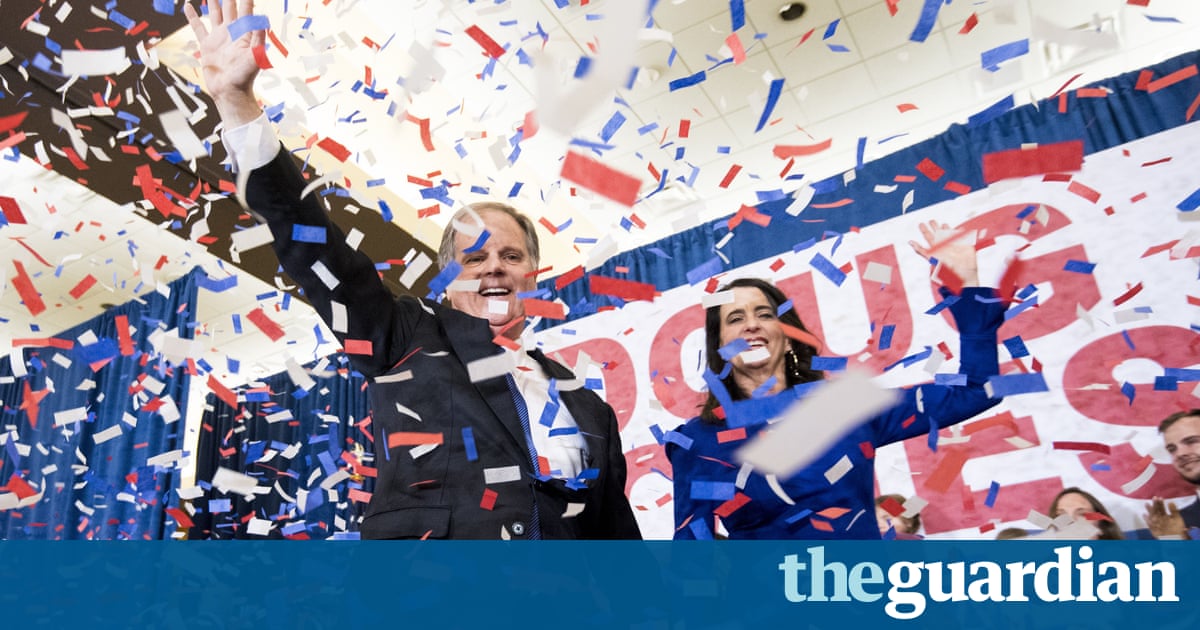 The Democrat Doug Jones has beaten his Donald Trump-backed Republican rival Roy Moore in the diehard Republican state of Alabama, setting off a political earthquake likely to shake Washington.
His victory in a special election for a US Senate seat- by a margin of 49. 9 to 48.4 with 100% of precincts reporting- is a major personal jolt to the president and his efforts to pass taxation reform on Capitol Hill.
Jones was able to become the first Democrat in a decade to win any statewide office in Alabama by beating Moore, who had faced multiple allegations of sexual assault during a campaign which uncovered Republican party faultlines.
Moore, who late on Tuesday was refusing to concede the race, had been favored in the deep red state until two women came forward to assert that Moore assaulted them when they were adolescents; a number of another woman said the Alabama Republican had romantically pursued them when they were underage. Moore has denied all the allegations.
Alabama has long faced a profound racial divide, which was reflected in the results. According to an exit poll, Jones won 95% of the African-American vote but only 27% of the white vote in the Yellowhammer State. However, widespread African-American turnout on Jones's behalf overcame Moore's margins in rural, predominantly white parts of Alabama.
Jones also made significant inroads among college-educated whites. He won well-educated Madison county by a margin of 57-40. A center of the aerospace industry, the district voted for Trump by a margin of 55-38 in 2016.
'More in common than what would divide us'
Jones emerged to a euphoric reception just before 10 pm local time." Folks, I gotta tell you, I think that I have been waiting all my life and now I simply don't know what the hell to say ," he said, beginning a 10 -minute speech." I have always believed that the person or persons of Alabama had more in common than what would divide us ."
The election had never been either about him or Moore, he insisted." This entire race has been about dignity and respect. This campaign has been about the rule of law. This campaign has been about common courtesy and decency and inducing sure everyone in this state, regardless of what zip code you live in, is going to get a fair shake ."
His speech was met with cheers and applause and chants of" USA! USA !"
Make sure to visit: CapGeneration.com